Collaborate efficiently
Keep everyone up-to-date and on the same page.
Make communication clear and organized.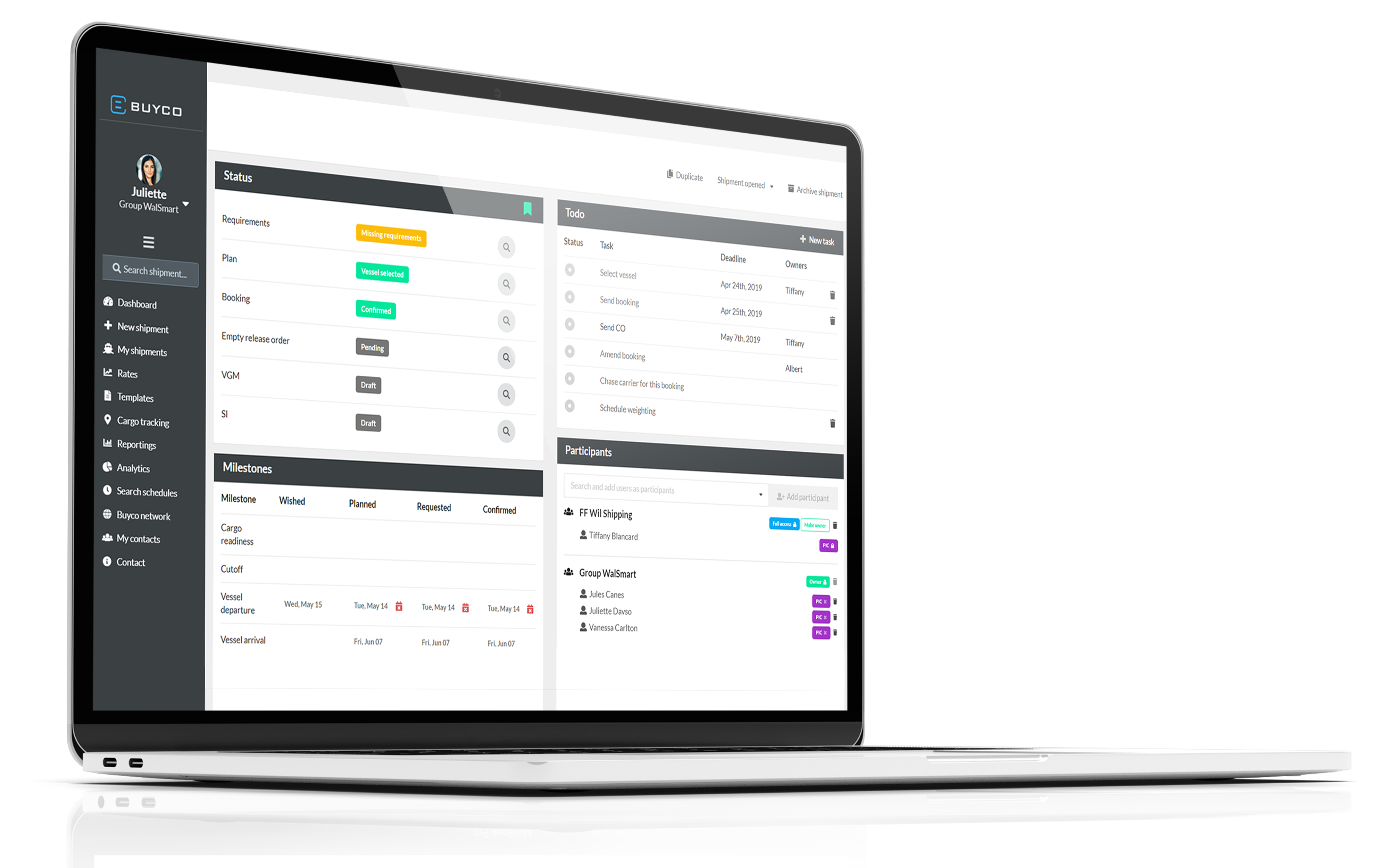 Easily share information

At a glance, members can view overall progress, identify fellow collaborators, and access the details of the shipment.
You can keep things confidential by determining the access rights to specific data or documents.
Update partners with changes
Your team members and partners will benefit from real time updates. When exceptions occur, all the relevant collaborators will be notified.
No more need to go back and forth by email or phone, and no more wasted time waiting on a container.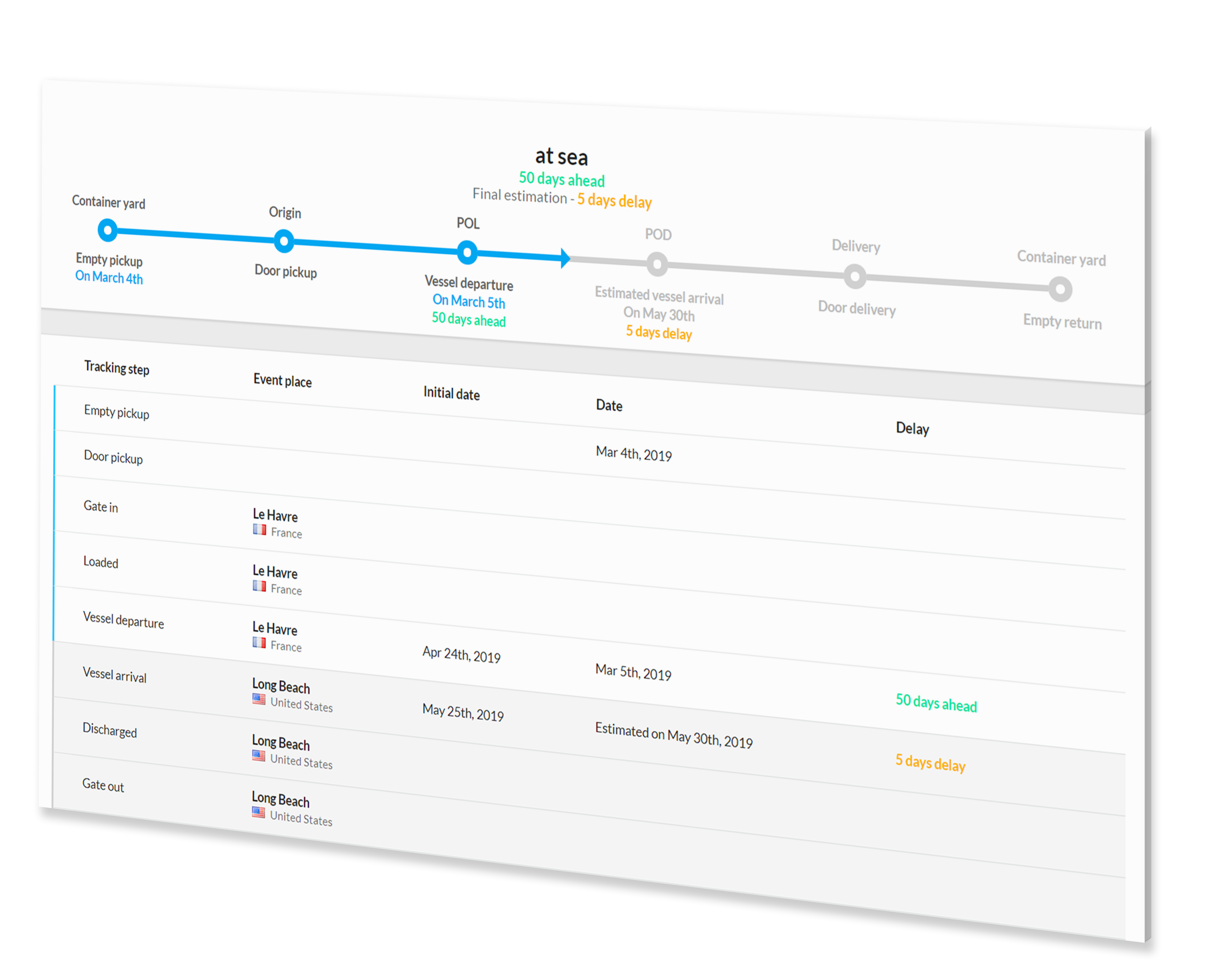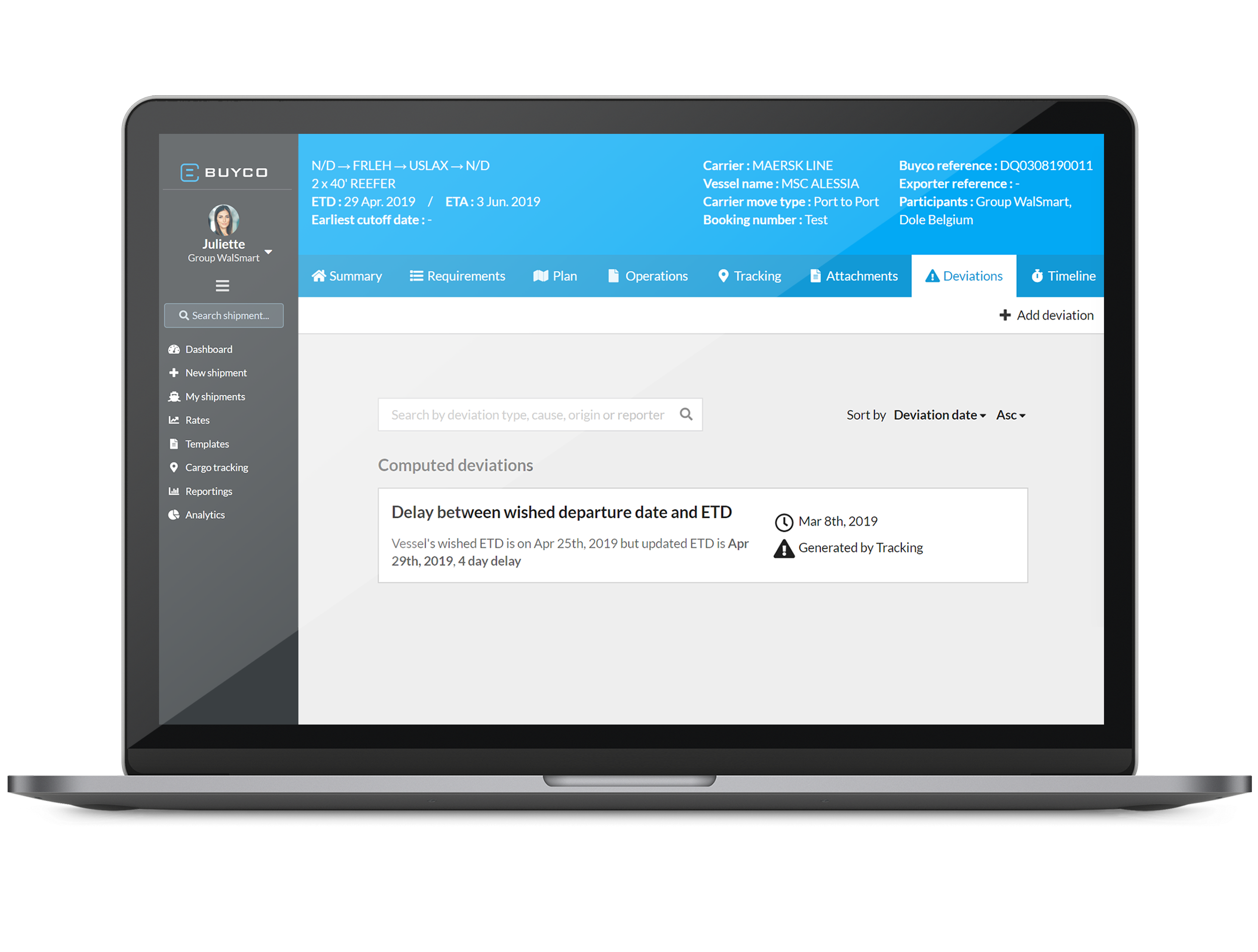 Improve customer satisfaction
By offering your end customers access to your shipping information, you can reassure them with:
Live tracking of the shipment and actual arrival time
The shipping documents
Dedicated messaging linked to each shipment
You can give your customers restricted access so they only see what you want them to.
Collaborate on your
shipping documents
Each collaborator can upload and request documents for a specific shipment. Each member is assured of the correct document to use.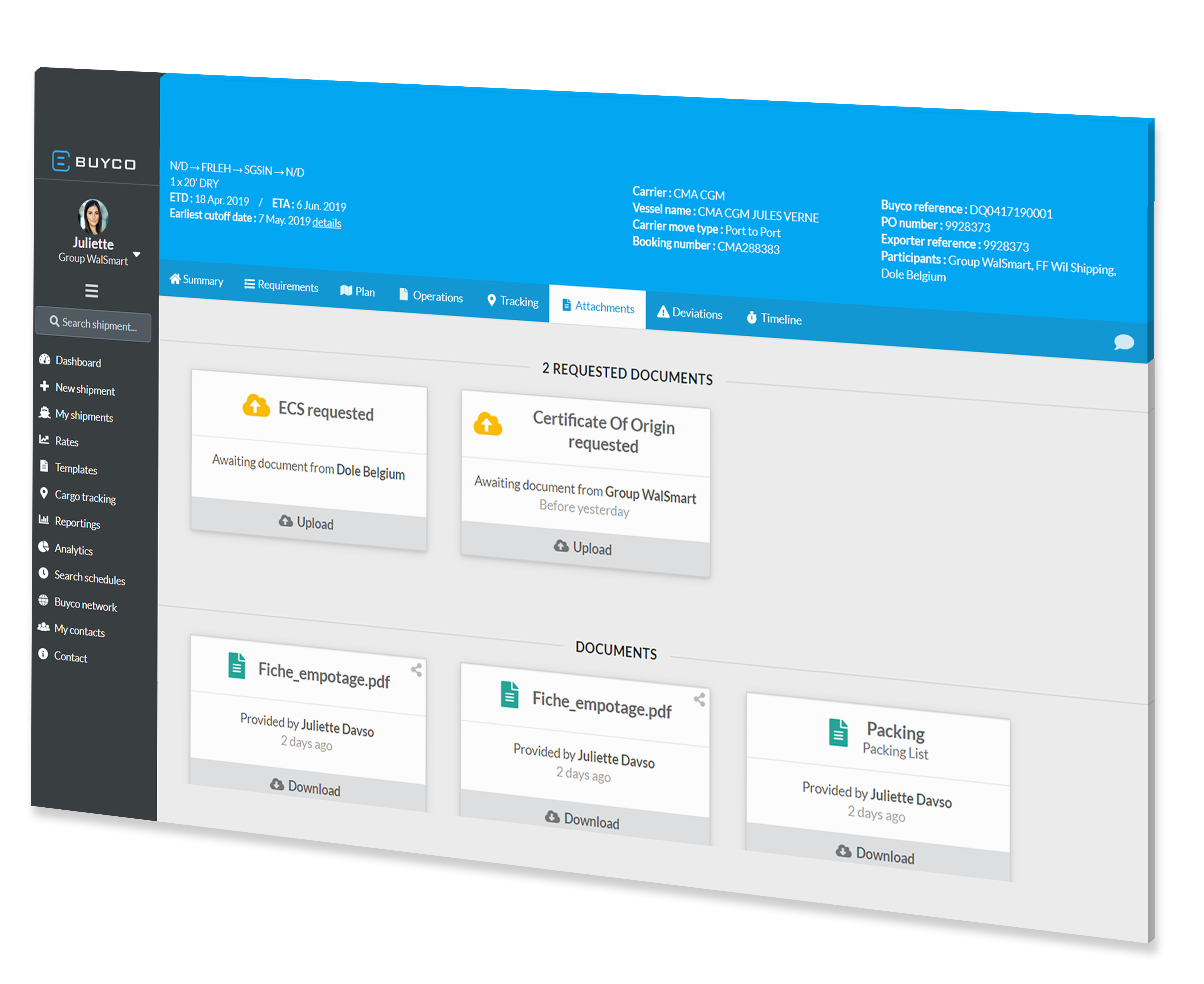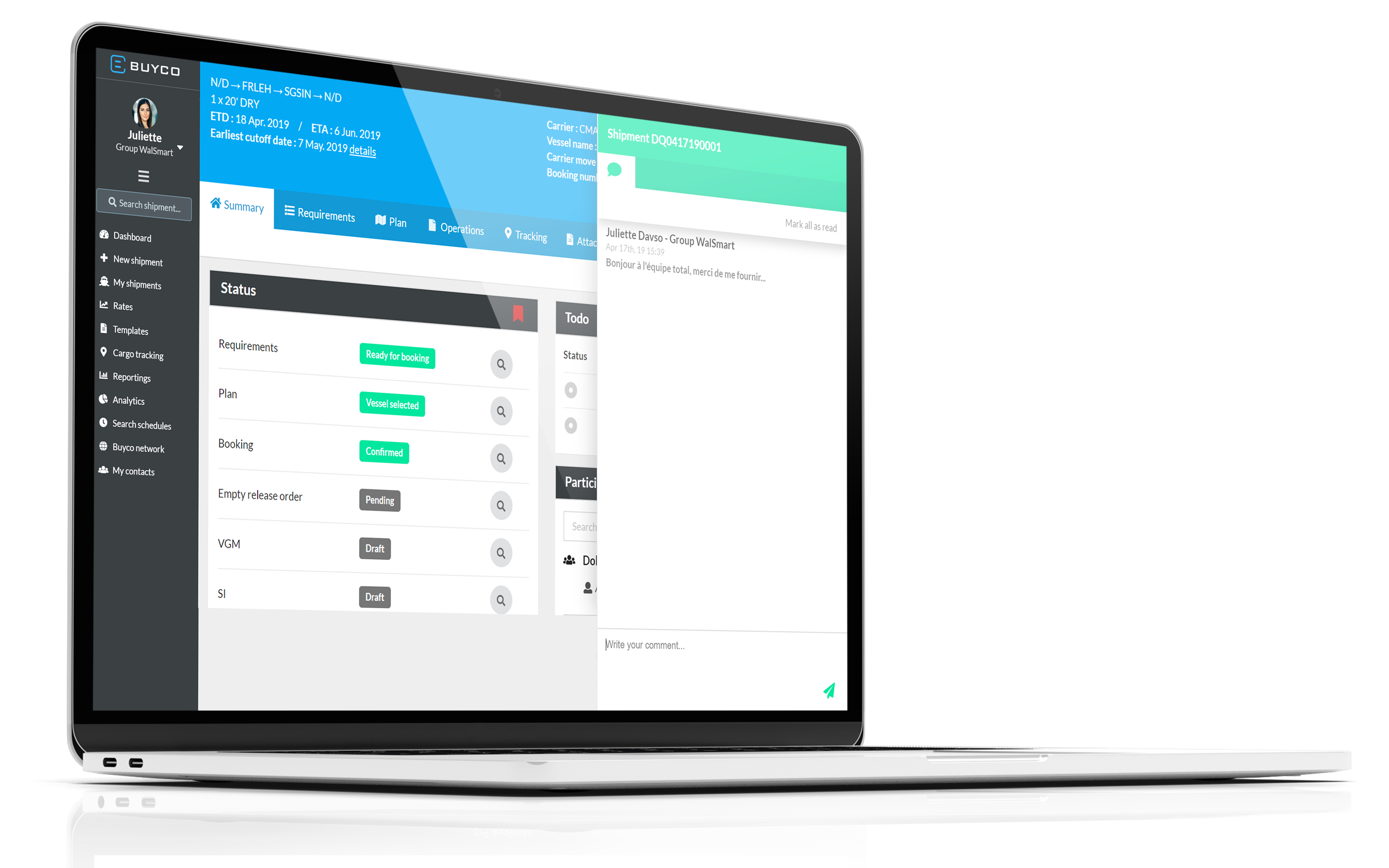 Communicate & assign tasks

Facilitate communication between collaborators through messaging and organized information sharing.
All members can easily identify their assigned tasks, as well as assign tasks to others.
Easily share your folders when you (or your colleagues) are absent.
Ready to streamline your supply chain ?
Request a Free Demo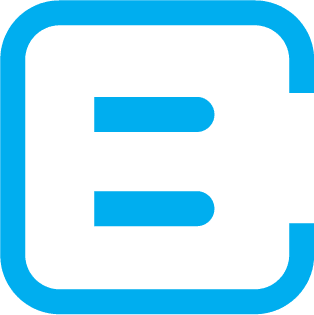 "BuyCo uses latest technologies to simplify, secure and optimise shipping container management."
Subscribe to our newsletter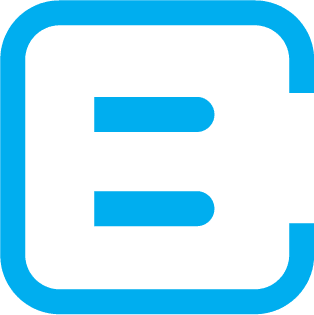 "BuyCo uses the latest technologies to simplify, secure and optimize container shipping management"
Subscribe to our newsletter