Turn data into insights
Generate data intelligence and make informed decisions with automated KPIs.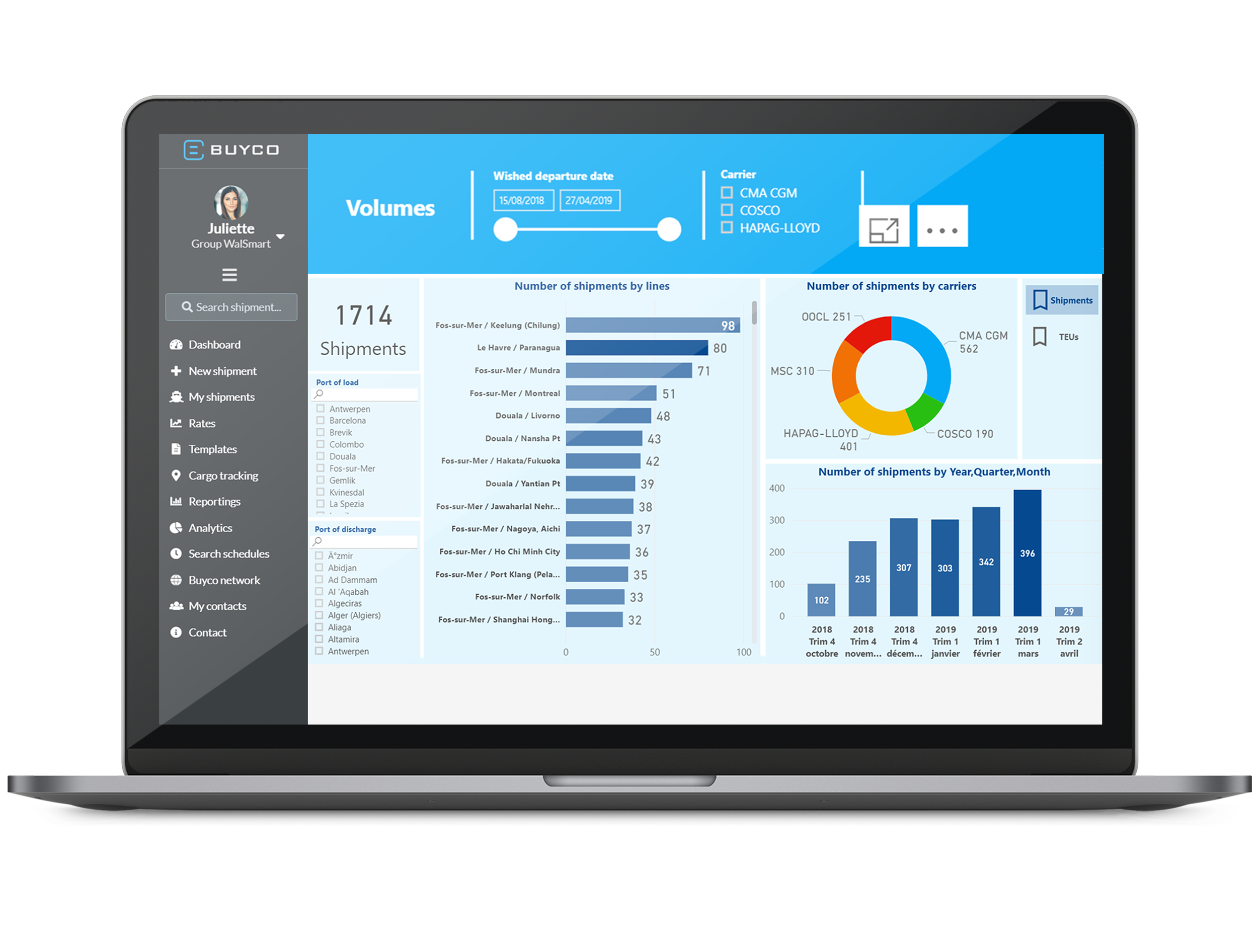 Stay on top of your general operations
Conveniently view Key Performance Indicators on your:
Volume of shipments handled per week, month, or year

Container capacity remaining with each carrier or forwarder

Account balances and outstanding accounts
Keep track of your internal performance
Easily review:
Time spent on each task
Amount of work completed by each team member
Number of containers managed by each person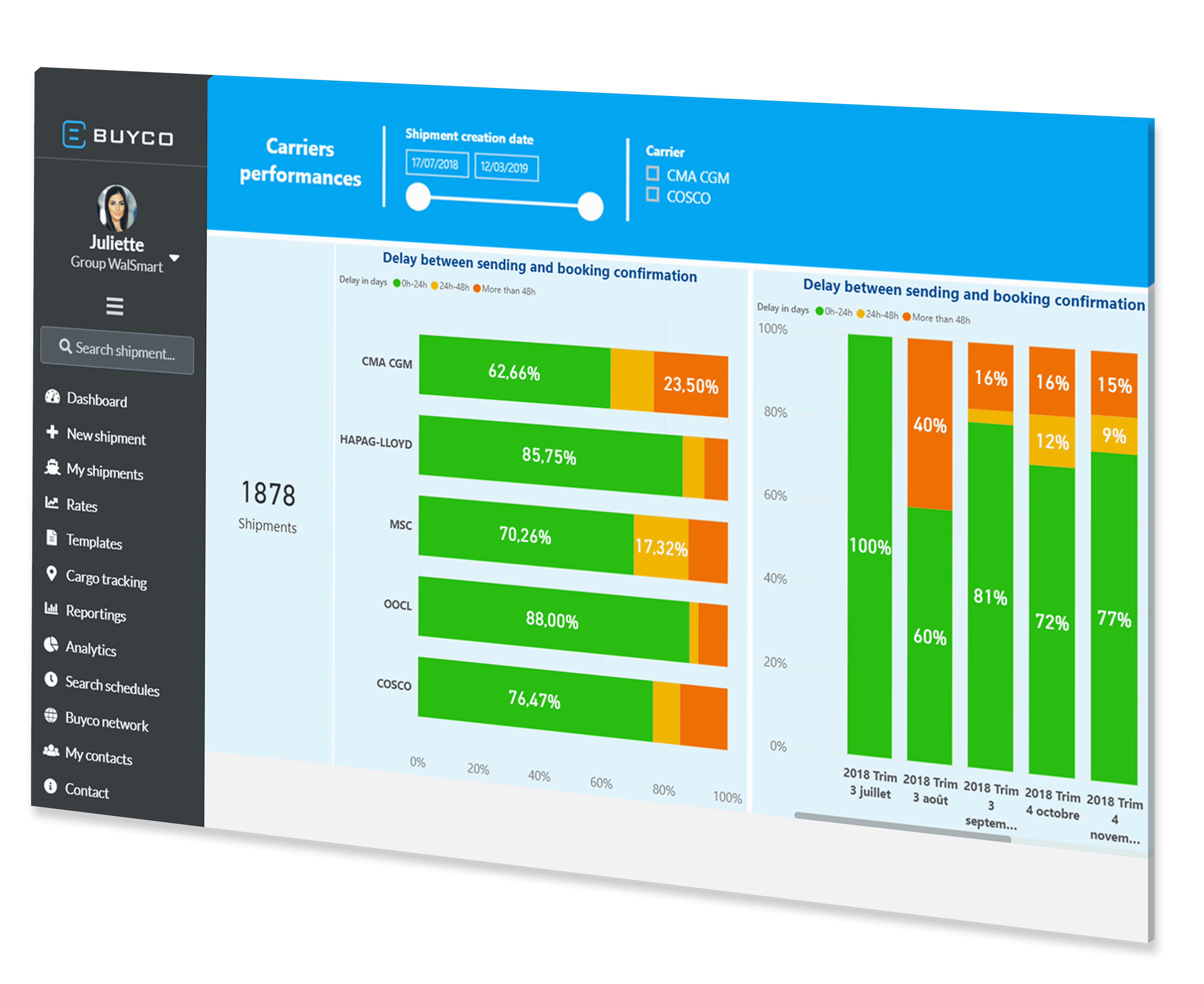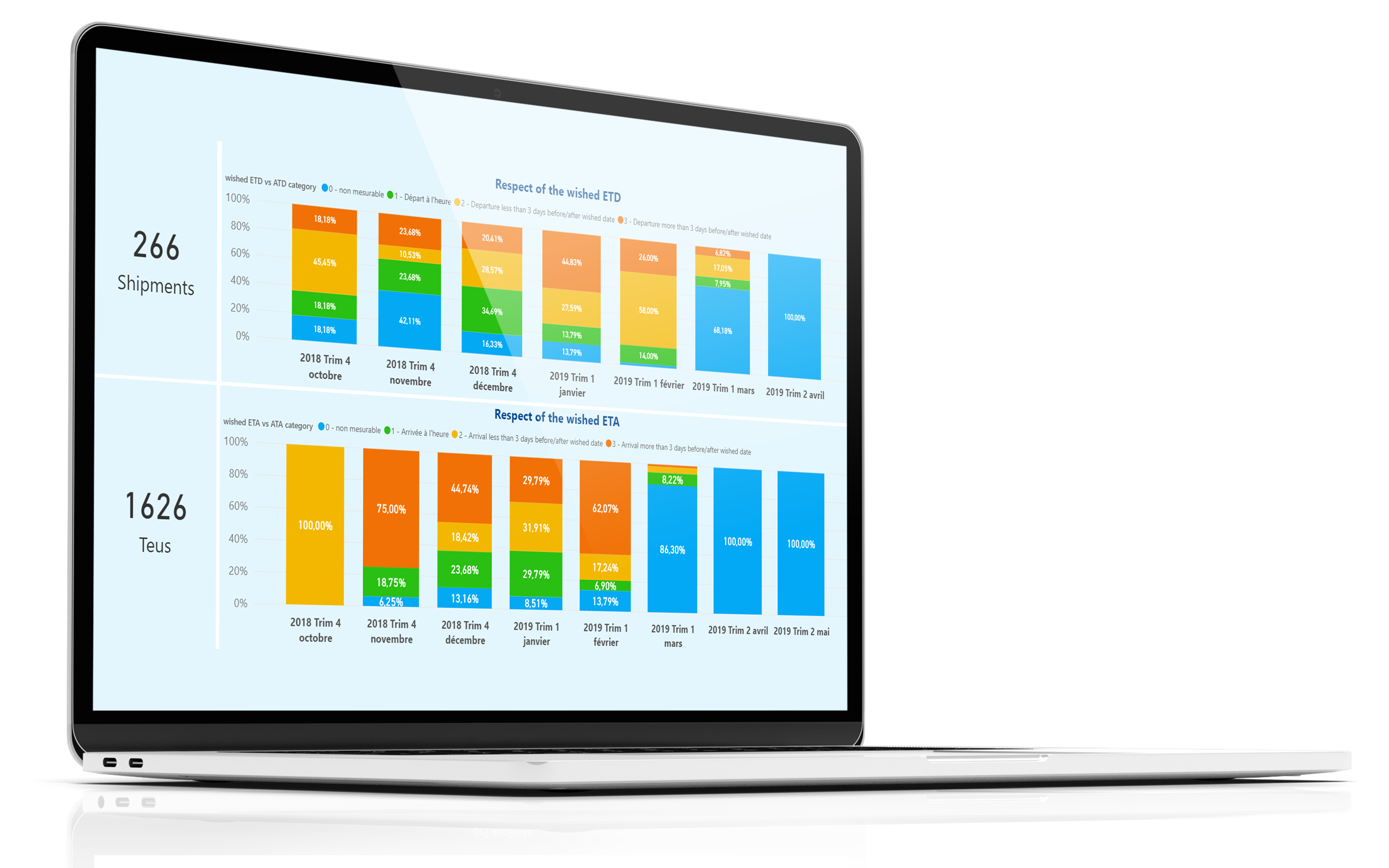 Track the performance
of your partners
These KPIs allow you to identify partners that offer you the best ROI according to their :
Respect for volume commitments
Response time
Availability
ETA versus actual time of arrival
Detention and Demurrage management
Other customized indicators according to your business needs
*All KPIs are produced organically, creating 100% reliable data.
Ready to streamline your supply chain ?
Request a Free Demo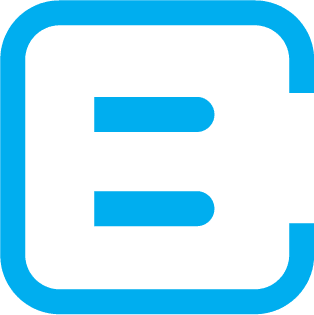 "BuyCo uses latest technologies to simplify, secure and optimise shipping container management."
Subscribe to our newsletter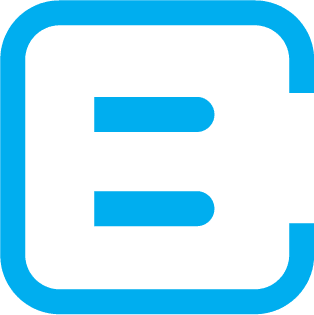 "BuyCo uses the latest technologies to simplify, secure and optimize container shipping management"
Subscribe to our newsletter