Improve customer satisfaction
Encourage confidence by enhancing communication with your customers.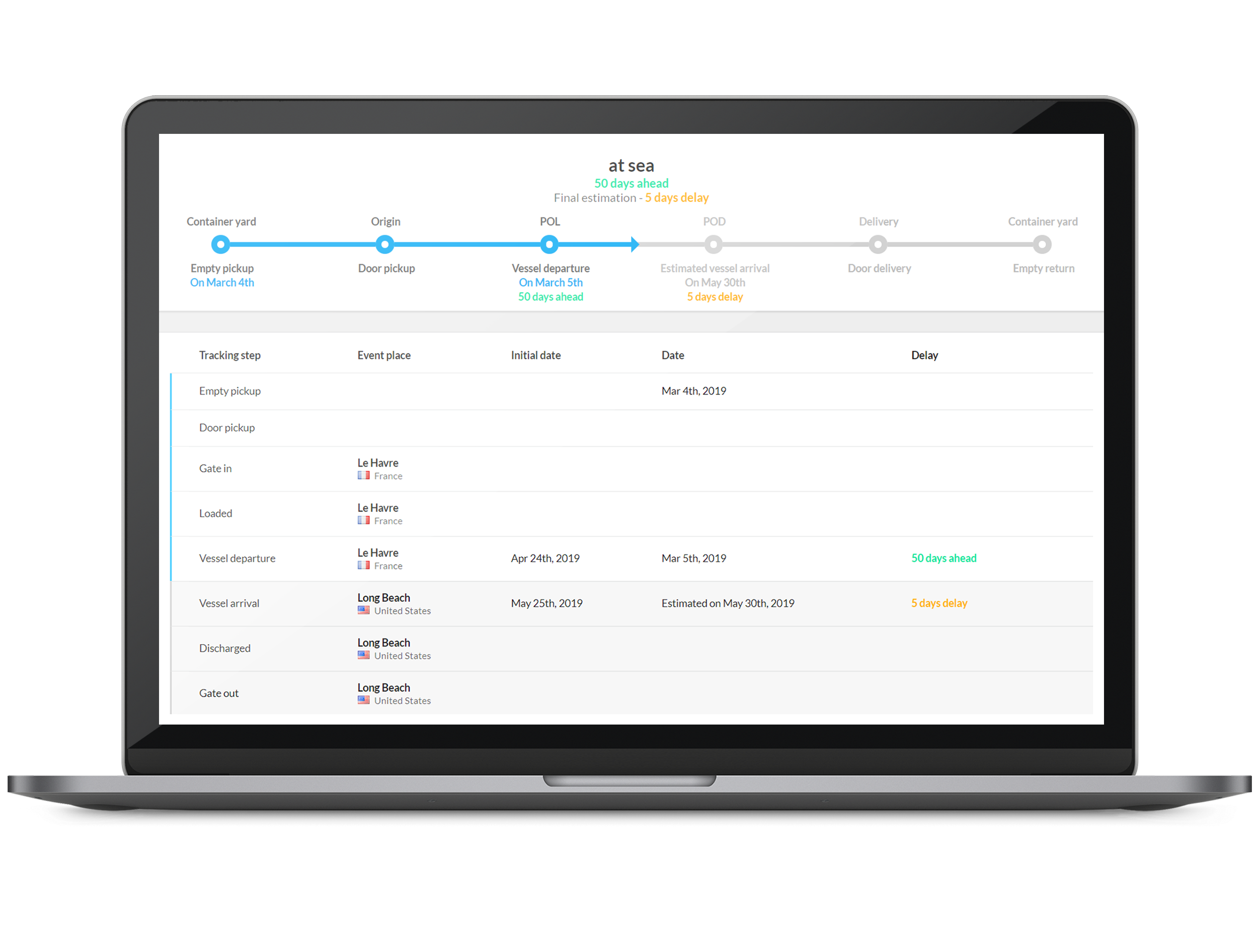 Offer your end customer real-time updates
Your customers stay updated with full tracking on the shipment and documents.
Allow your end customers to prepare local operations on time
Customers can enter the location of their cargo, the ETD/ATD and the ETA/ATA.
They also receive alerts on the current and expected delays.
Customers can manage their local import operations on time: customs clearance, inland trucking, unloading and empty container return.
Live chat for regular conversation

Your end customers can access live chat to converse with all parties involved. By staying on the same page, you can avoid time consuming calls and emails.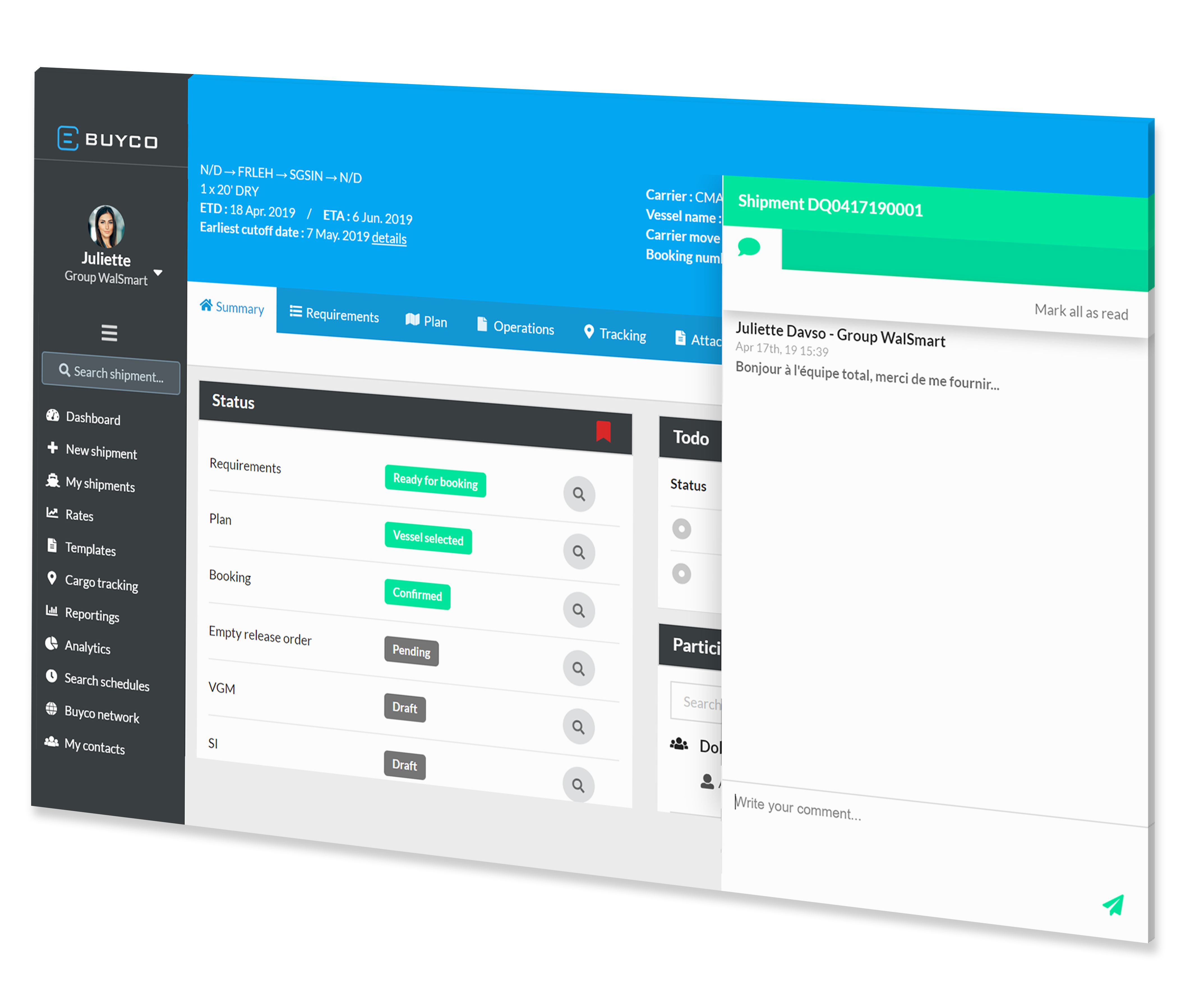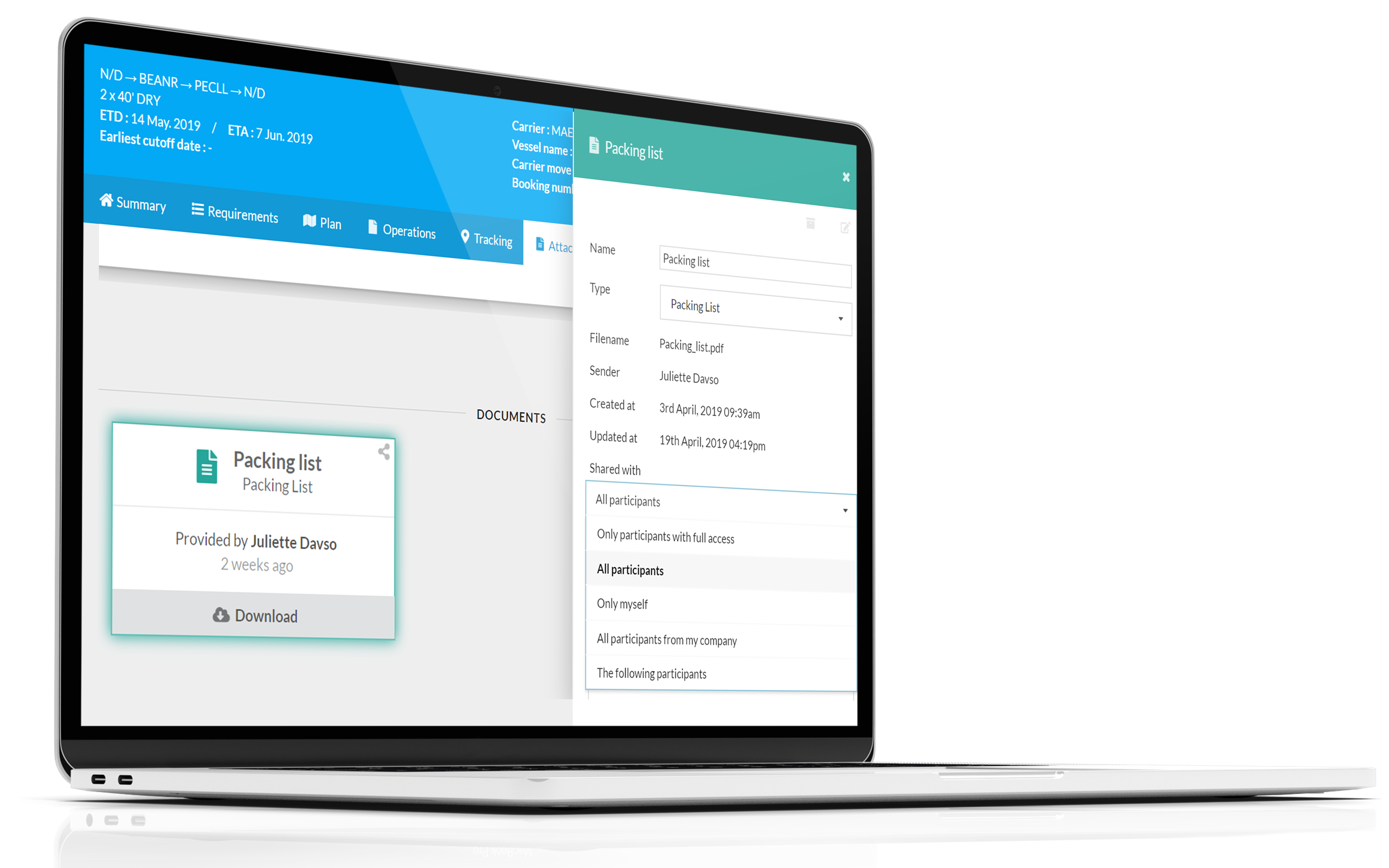 Set up specific confidential settings
Your customers can only see the information you give them access to.
Ready to streamline your supply chain ?
Request a Free Demo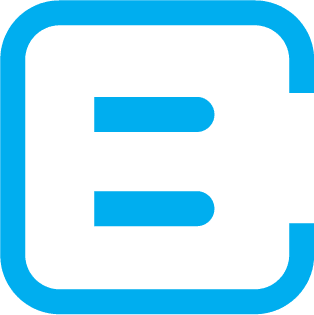 "BuyCo uses latest technologies to simplify, secure and optimise shipping container management."
Subscribe to our newsletter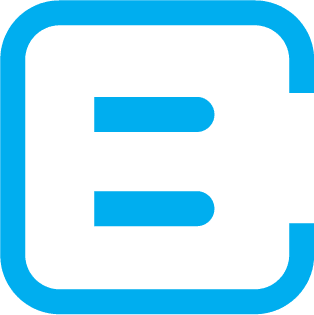 "BuyCo uses the latest technologies to simplify, secure and optimize container shipping management"
Subscribe to our newsletter