Company overview
U.S. Silica is a global performance materials company and the leading producer of commercial silica used in the oil and gas industry and in a wide range of industrial applications. Over its 123-year history, U.S. Silica has developed core competencies in mining, processing, logistics and materials science that enable them to produce and cost-effectively deliver more than 600 diversified products.
Headquarters: Katy, Texas, USA
Cargo: Industrial Minerals
Shipping Activity: Export
Turnover: $1.52 Billion
Employees: +2,000
Booking process: Directly with carrier
The Challenge
U.S. Silica ships several thousand containers across the globe each year. Managing this kind of volume requires heavy manual processes like searching for vessel schedules across several websites, comparing freight rate and allocation information across excel spreadsheets, booking with each carrier individually, constantly reentering information, and filing documentation across various tools. With so much decentralized data, U.S. Silica lacked a way to efficiently manage their operations.
They also lacked visibility to their global traffic flows, resulting in unwanted accessorial costs and a lack of performance metrics by which to judge their carriers. From a customer service perspective, they were having difficulty effectively managing documents and communicating with stakeholders in a timely fashion. Rather than hire more staff to manage these challenges, they looked to BuyCo TMS to make current processes more efficient.
Objective
U.S. Silica was searching for a solution to achieve the following results:
■ Centralize data and increase visibility over their operations
■ Automate manual tasks like shipment planning, scheduling, and booking
■ Improve exception management with real-time container tracking and alerts
■ Measure internal activity and efficiency, carrier performance, and detention & demurrage
■ Increase quantity and quality of customer updates

The Solution
Instead of the cumbersome, manual management of container shipments through emails, excel spreadsheets, and other tools, U.S. Silica's export data and processes are now centralized in BuyCo. This platform has been integrated with their ERP system, now order information can be updated in real time and found directly in BuyCo, avoiding manual re-entry and cross-checking for operators in multiple systems. Shipment planning, vessel selection, and booking requests are centralized and simplified. Documents, VGMs, and SIs are generated in bulk and at scale. Instant access to information empowers users to quickly retrieve any necessary data, while automated alerts promptly notify them of anomalies. These elements are coming together to ensure smooth and efficient operations for U.S. Silica.
Results
Increased Throughput and Efficiency With The Same Number Of Employees
Efficient collaboration and automated processes allow U.S. Silica to manage higher container volume with the same number of staff.
Strengthened Data Integrity
With every action recorded on the platform, BuyCo produces insightful reports affording U.S. Silica the ability to measure internal efficiency and partner performance to improve their overall operations.
Reduced Detention & Demurrage Costs
D&D tracking, custom reports, and alerts give U.S. Silica more visibility on their per diem charges and detention & demurrage fees, allowing them to reduce extra costs.
Improved Customer Service
With real-time container tracking, U.S. Silica is able to send their customers live cargo tracking information so customers know when they will receive their shipment.
Future Plans
With BuyCo, U.S. Silica plans on continuing to increase their shipment volumes all while keeping the same staff size.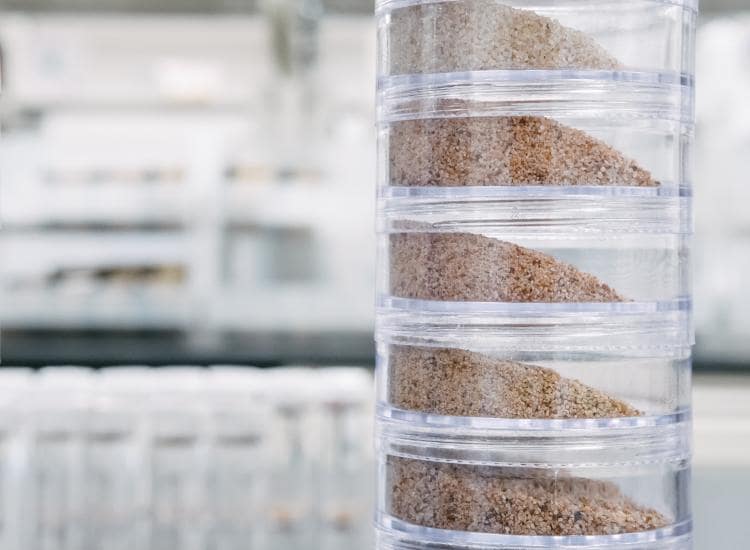 "BuyCo's platform is truly "a cut above the rest". We investigated various providers, and BuyCo is the only one able to address the complexities of our supply chain, with an easy to implement, easy to use platform."

Kyle Rubright U.S. Silica Director of Logistics