Careers
Join BuyCo and be a part of a team of individuals passionate about logistics. We created BuyCo with the desire to improve collaboration in the supply chain and to assist professionals to better achieve their objectives.
Our genesis
Carl Lauron, our CEO, created BuyCo in 2015.
Carl is a top 1% engineering school alumni (école des Mines), a skilled drummer and a big fan of algorithms. He is also a shipping veteran, having previously served as Head of Innovation at CMA CGM.
Carl founded BuyCo based on two key observations:
Firstly, container shipping is a complex operation that involves many people, different processes, vast amounts of information, and numerous time zones.
Secondly, the shipping business is not widely digitised. It relies on a proliferation of heterogeneous tools that do not communicate well together such as TMS, email, and Excel sheets.
BuyCo was established to help our customers (importers and exporters) to simplify, consolidate, and monitor the operations involved in transporting a container from point A to point B.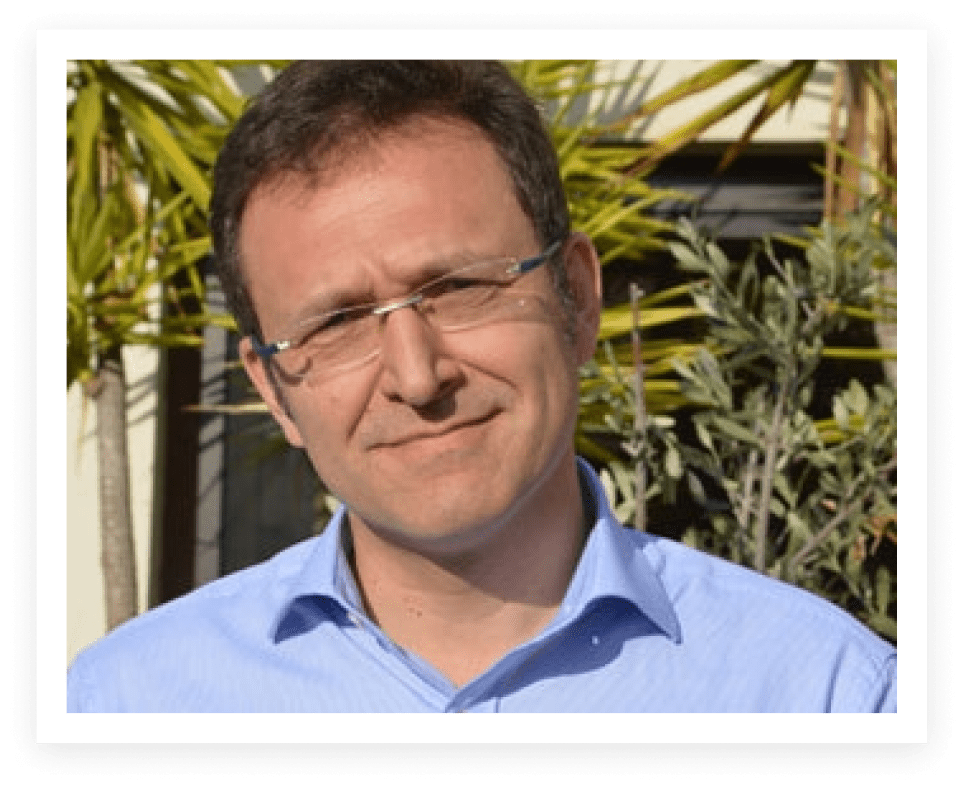 That's Carl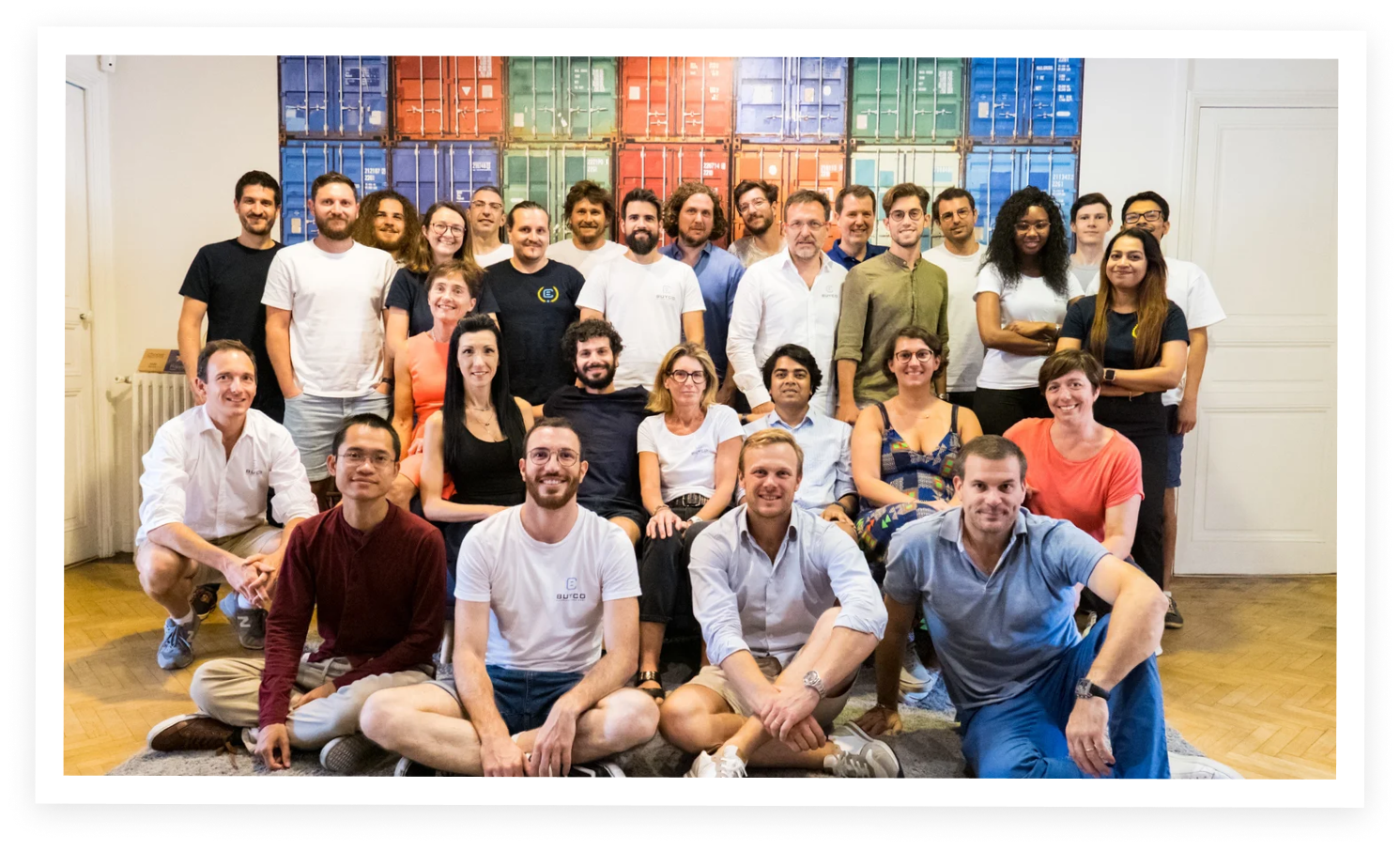 What we do
In line with its Phocean ancestors, BuyCo is a Marseille-based startup focused on the sea and open to the world.
Our mission
Provide a world-class Container Shipping Platform that enables exporters and importers to accelerate digital transformation and attain operational excellence for a positive financial and ecological impact.
We are a SaaS company with a simple vision: Shipping Made Easy
BuyCo in a nutshell
Our ambition is to become number 1 in this niche market.
Our turnover has doubled every year since the creation of BuyCo, and we aim to be profitable by 2024.
The next challenges are the North American market and Asia.
BuyCo is growing fast and our goal is to scale!
SaaS platform
for exporters and importers
64 people
/ 12 nationalities
OPERATIONS
What do they do?
Customer Onboarding Managers

Deploy our platform for our customers, both technically and functionally.
Customer Success Manager

Ensure that customers master the BuyCo platform, use all functionalities and renew their contracts.
Support
Help customers when needed and support them on a daily basis.
PRODUCT, DATA
& NO CODE
What do they do?
Product
Shape the best collaborative container shipping platform ever.
Data
Create added value with all the data we gather.
No Code
Automate things that can be automated and quickly release new features.
TECH
What do they do?
Software Engineers
Develop core features of the BuyCo platform.
Platform
Be responsible for the reliability of the infrastructure, the development environment as well as the technical tools made available internally at BuyCo.
Cybersecurity
Secure the BuyCo platform and promote cybersecurity best practices.
SALES
What do they do?
Account Executives
Demonstrate the quality of the BuyCo platform and transform prospects into customers.
Sales Engineers
Support Account Executives when it gets very technical.
MARKETING
What do they do?
Corporate
Create brand awareness and get inbound leads.
Business Development
Generate leads for the sales team through outbound activities.
TRANSVERSAL
TEAMS
What do they do?
Finance
Support business by giving visibility on BuyCo efficiency and results. Ensure we are on track with budget and financial strategy.
People
Build the best workplace, as well as attract, engage and recruit amazing human beings!
Our Values
We hold strongly to our values. Each day at BuyCo, we try to stay focused on what truly matters to us:
We Care for our Customers
We are wholly focused on providing the most value possible for ideal customers and will go above and beyond to make the experience a positive one.
We listen to and collaborate with our users to build a product that brings them the most value.
We look to ensure consistency while also meeting the ever-changing expectations of the marketplace.
We share transparently to strengthen synergies and accelerate our successes.
We work with and for others to enjoy the rise, not only the view from the summit.
We care for our teammates, their opinion, and well-being, growing an inclusive and diverse team who loves working together.
We trust each other by default, to make everything possible to achieve our ambitious goals.
We believe we don't have to be so serious to do serious work.
We are Passionate Experts
We want to make the shipping world a better one, for our clients and our global environment.
We care deeply about our impact, as much about our users' day-to-day experience as about the global ecological situation.
We aim to transform the industry with technology.
We leverage and cultivate our shipping expertise to partner with our customers efficiently.   
We each have a hand on the steering wheel; we're not just along for the ride.
We own our future, we proactively seek out opportunities to grow ourselves, be as performant as possible and act for the greater good of the company.
We own our outcomes and make decisions with empowerment and trust and ultimately will do the right thing to make it happen.
We explore with curiosity to make a difference.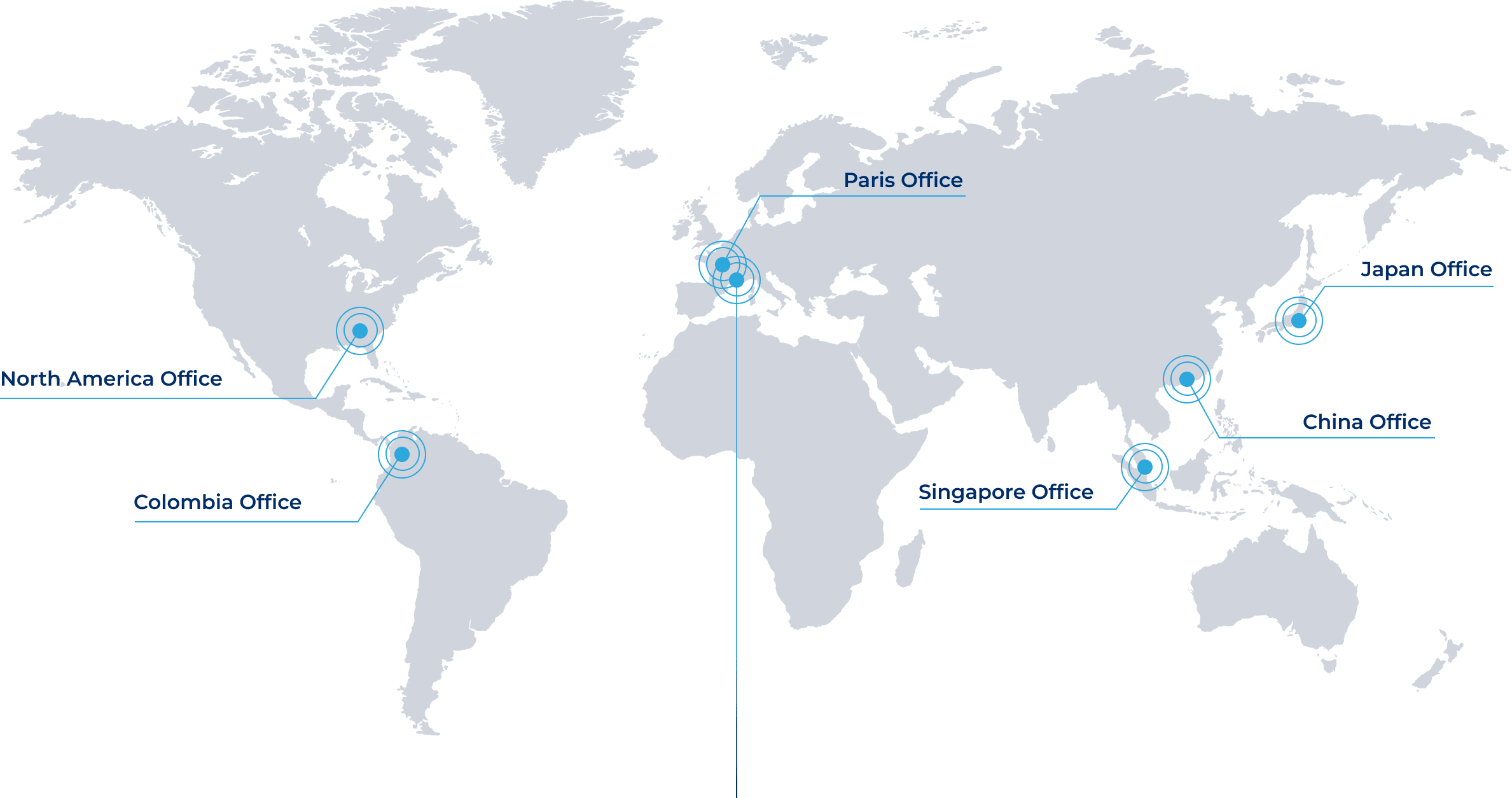 Headquarters
Marseille Office
N 43°17′ 23.9352" / E 5°22′ 45.534"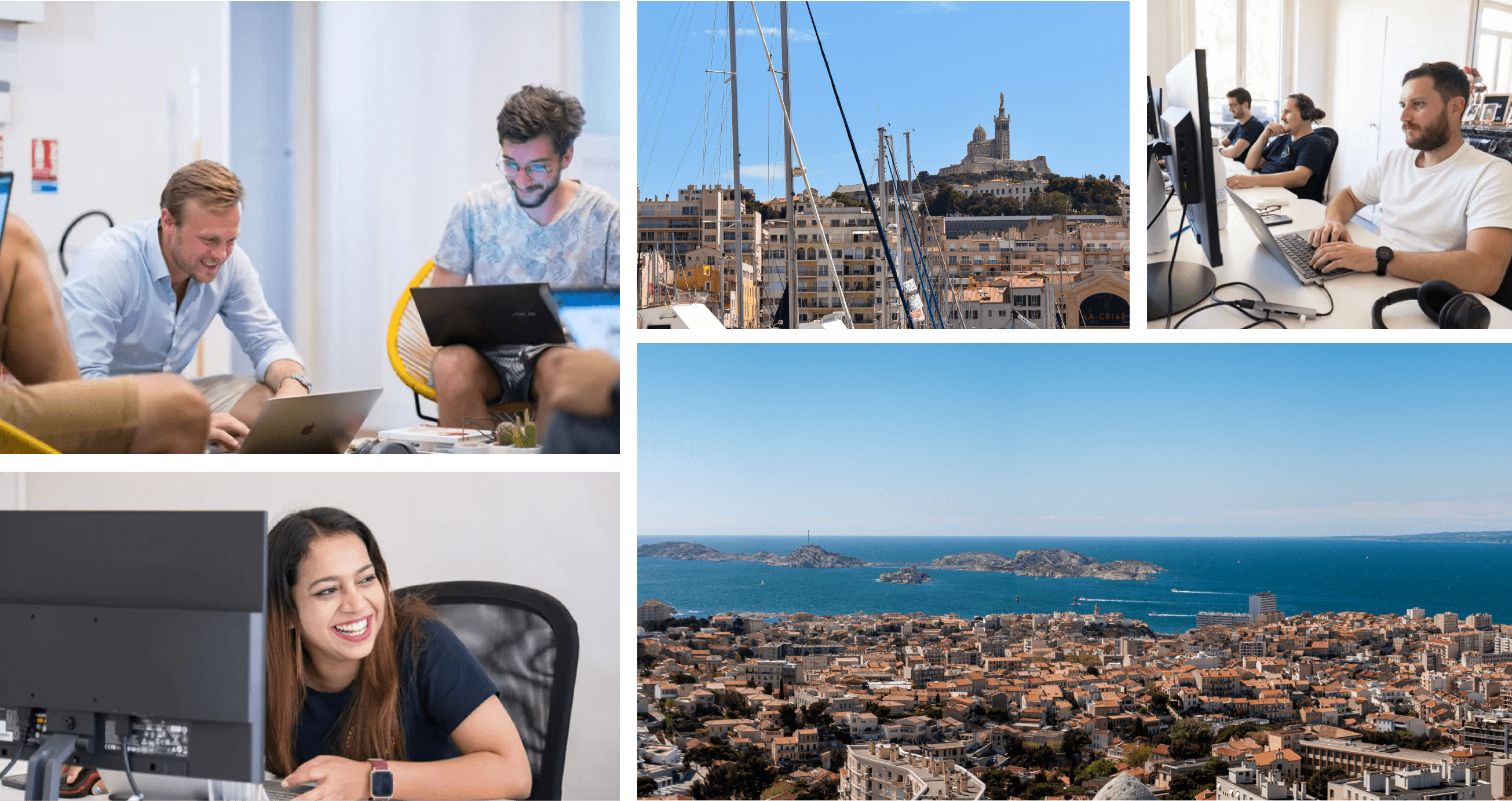 Your life at BuyCo 
Reasons why you will love to work with us
Make a must-needed impact in the industry
Come and revolutionise an old industry! How old, you ask? Well, imagine finding a Bill of Lading, in ancient Rome, which is still in use today. That's how old the maritime shipping industry is and some of its processes are.
Fun fact 1:
Unless you're reading this on a mountaintop, 90% of the things around you have been transported by container.
Fun fact 2:
It's one of the few sectors where when the price of the service increases, the quality of that service deteriorates.
Maritime transport is massive and complex! If you enjoy solving tricky issues, come and help people all over the world do a complicated job.
Work for a startup that's not
quite a startup
Although we consider ourselves a startup, the expertise of our founders makes it an already well-structured company.
And that makes a difference! As we work in an evolving environment, we strive to be flexible and grant our team members a lot of autonomy.. We do this with experts in each of their business segments, with a product whose "market fit" has been validated and has a clear roadmap.
We have developed salary grids to provide fair and up to market compensation, as well as a career path to define expectations in roles and give visibility on career options.
Our recruitment processes are both clear and fast. On average, the recruitment process lasts 21 days, from your first conversation with our Talent Acquisition Manager to the offer letter. And if we decide to work with you, you will receive the offer in less than 3 days.
Help reduce our customers' CO₂ footprint
BuyCo helps customers search for routes with the lowest CO₂ emissions, making it easy for them to select better options and reduce their carbon footprint.
We also provide tools to measure and compensate for their CO₂ emissions through comprehensive reporting, thereby allowing them to assess their emissions and balance their carbon footprint.
Finally, we are engaged in the Co₂ntrol project
Be part of a multicultural team
As you may already know, BuyCo has 12 nationalities represented among its employees, with people working all over the globe. If you enjoy speaking English and working with people from different cultures and backgrounds, then you will fit right in here.
Help us be more in touch with our feminine side
We know that women apply less often than men, and as we work in logistics and tech, our parity ratio is only 70% men and 30% women. We deeply value female candidates and are committed to improving gender balance in our company.
When joining BuyCo, you have two options:
Hybrid work
A contract attached to our Marseille office, which includes 12 days/month of remote work.
A full remote contract
With the opportunity to attend the two annual BuyCo seminars.
Hybrid work
A contract attached to our Marseille office, which includes 12 days/month of remote work.
A full remote contract
With the opportunity to attend 
the two annual BuyCo seminars.

We participate in the acquisition of needed remote work items.
For France employees
In addition to your compensation, you will be eligible to:
Our incentive sharing scheme
The Syntec vacation premium
Alan's health coverage & life insurance
Luncheon vouchers with Swile
Refund of 50% of your subscription to public transportation and a bonus for sustainable mobility
For overseas employees
BuyCo offers competitive, localised benefits.
For all employees
You will be offered the opportunity to choose your hardware (Lenovo or Apple).
And we have two annual events for all BuyCo employees: one in the summer and one in the winter.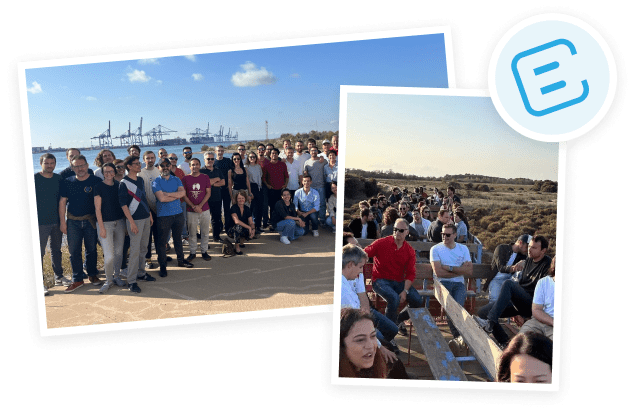 Spontaneous Application
BuyCo is always looking for talented individuals, don't hesitate to apply!