Container TMS for the Mining & Materials Supply Chain
Explore the top Container TMS for streamlined mining & materials supply chain management: Easily manage large volumes through automation, reduce shipping costs, and collaborate more efficiently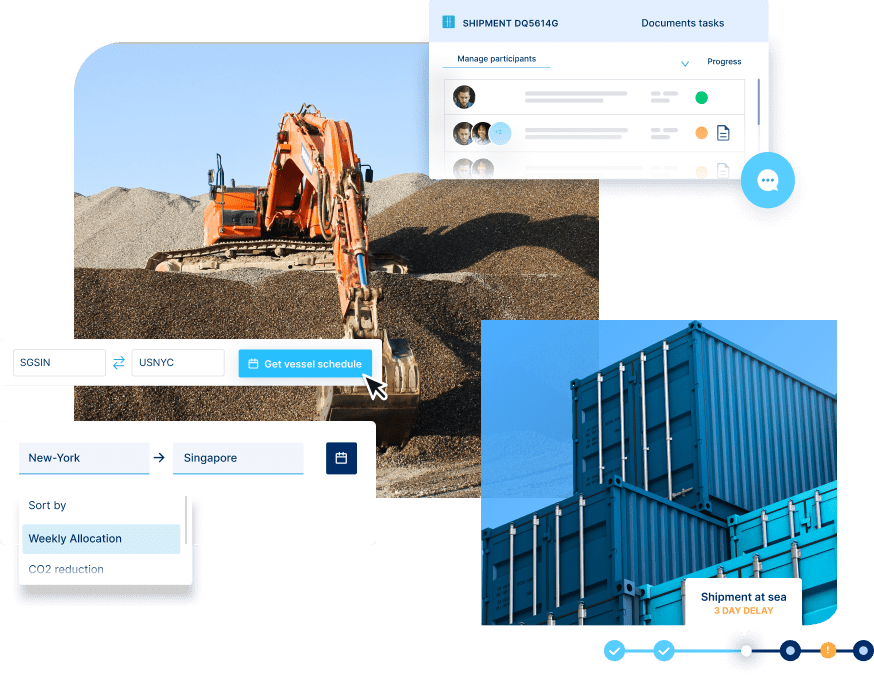 The
Challenge

of the Mining & Materials Supply Chain
This may involve multiple sources and destinations with large freight volumes.
The mining and materials supply chain is made up of multiple steps between extracting raw materials and distributing them. Managing logistics for the flow of materials from one stage to another is critical to managing a smooth supply chain. Given the interdependency of supply chain stages, a delay at any point may have a compounded effect on later stages.
To minimize this, shippers must be able to search for the best routes, optimize shipment scheduling and document flow and track containers to maintain end-to-end visibility.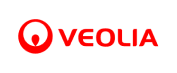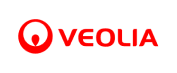 Master

Your Container Shipping With BuyCo
BuyCo brings all your supply chain partners onto a common platform for better shipment management and easier collaboration.
It makes it simpler for transport teams to see and compare rates from multiple carriers and select the best route, automate document generation, centralize knowledge sharing, and provide access to live container tracking data for improved visibility across the supply chain.

Collaborate better with the members of your supply chain
With BuyCo, you can bring your teams, freight forwarders, customers, and all other supply chain players onto a common platform. Rather than rely on email communication, data and documents can be shared and managed through this central platform to ensure that everyone is on the same page.

It also allows shippers to share tracking data with other partners so they can plan further steps with minimal lag.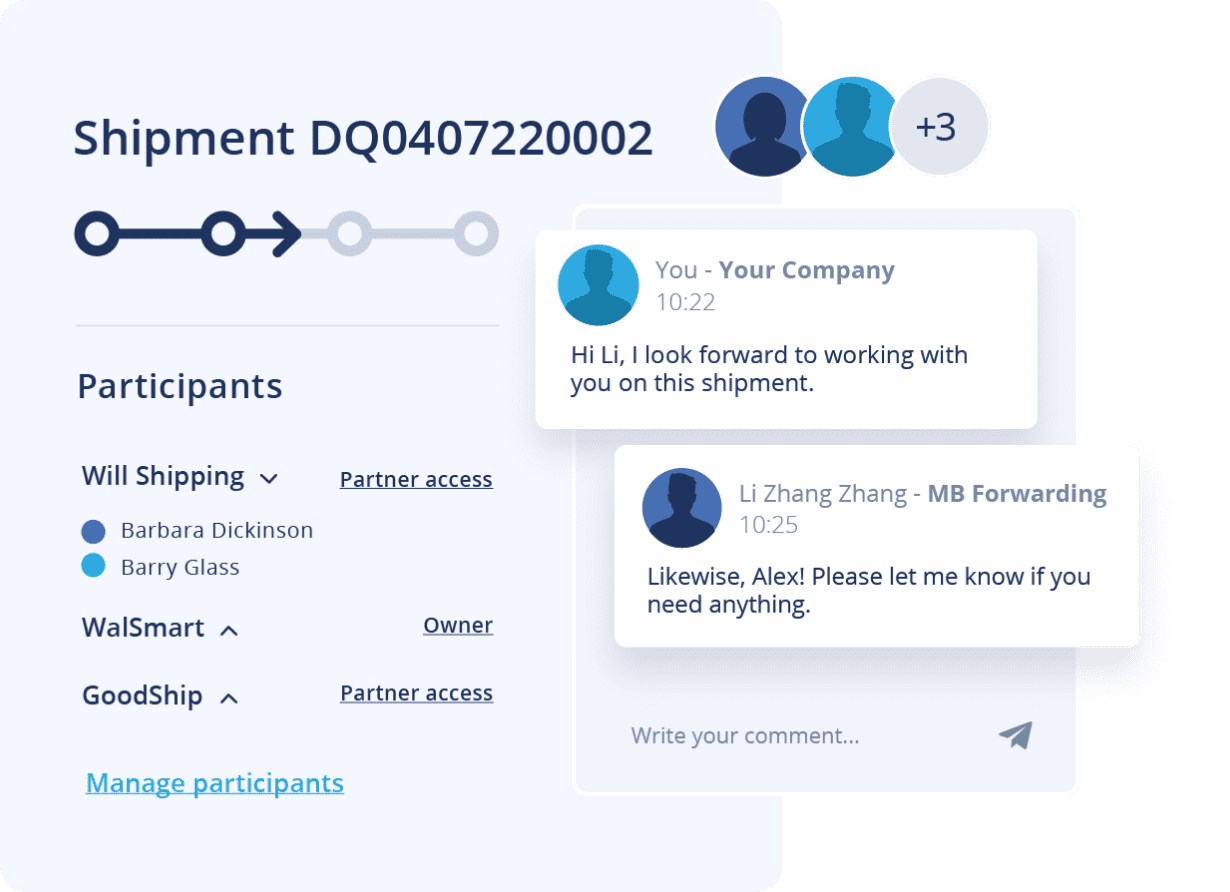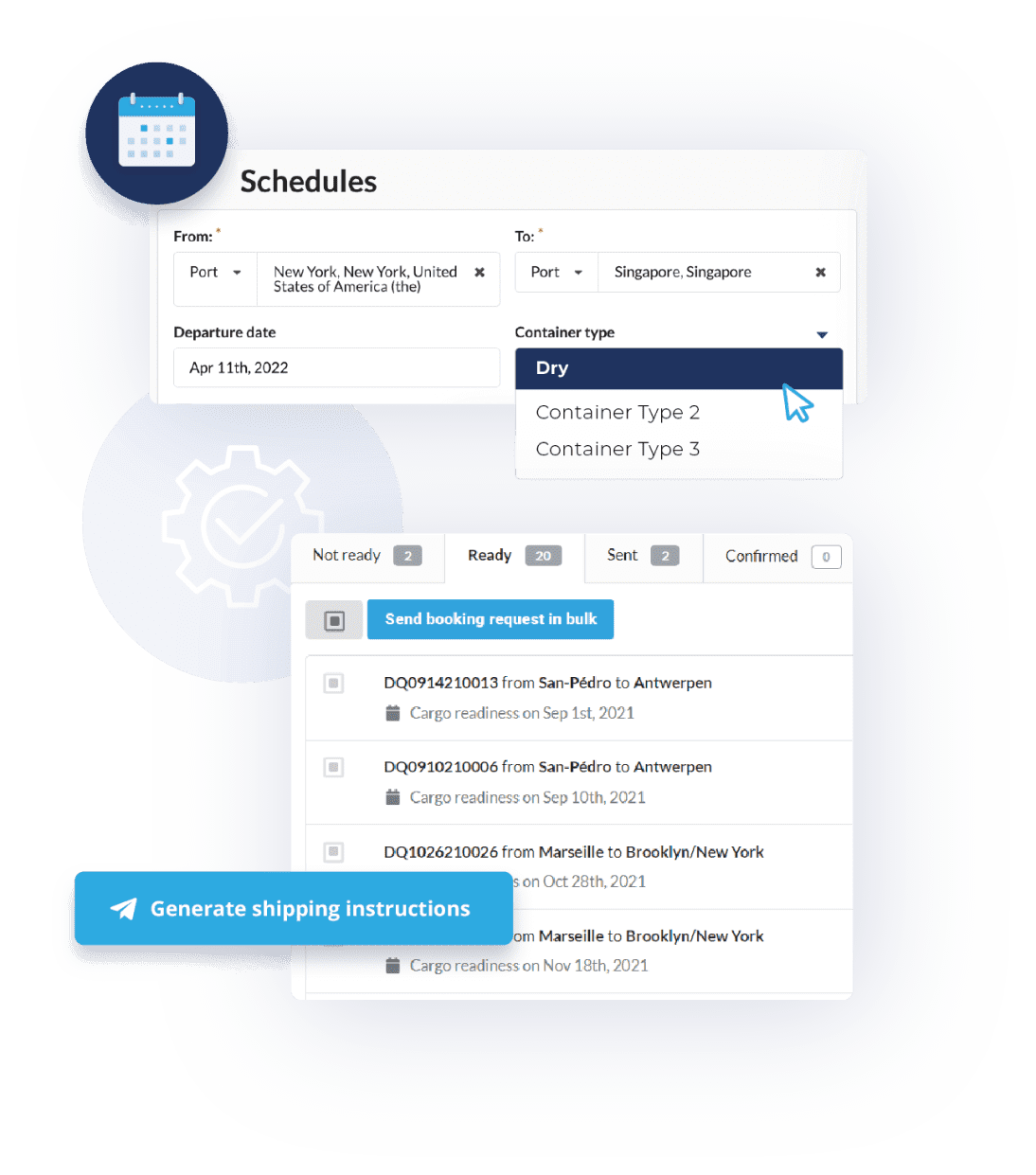 Simplify container shipping management
BuyCo connects shippers to 97% of all ocean carriers and allows them to seek and compare container schedules side-by-side. Processes such as vessel scheduling, shipment planning, document generation, etc. are automated to simplify and streamline shipping systems and lower the administrative burden.

Increase your visibility to make better, faster decisions
BuyCo provides real-time tracking data, alerts of possible disruptions, and accurate ETAs/ ETDs. This puts shippers in a better position to react quickly in case of exceptions and maintain delivery timelines.

In addition, BuyCo also provides actionable reports on various KPIs to help shippers identify opportunities for further improvement.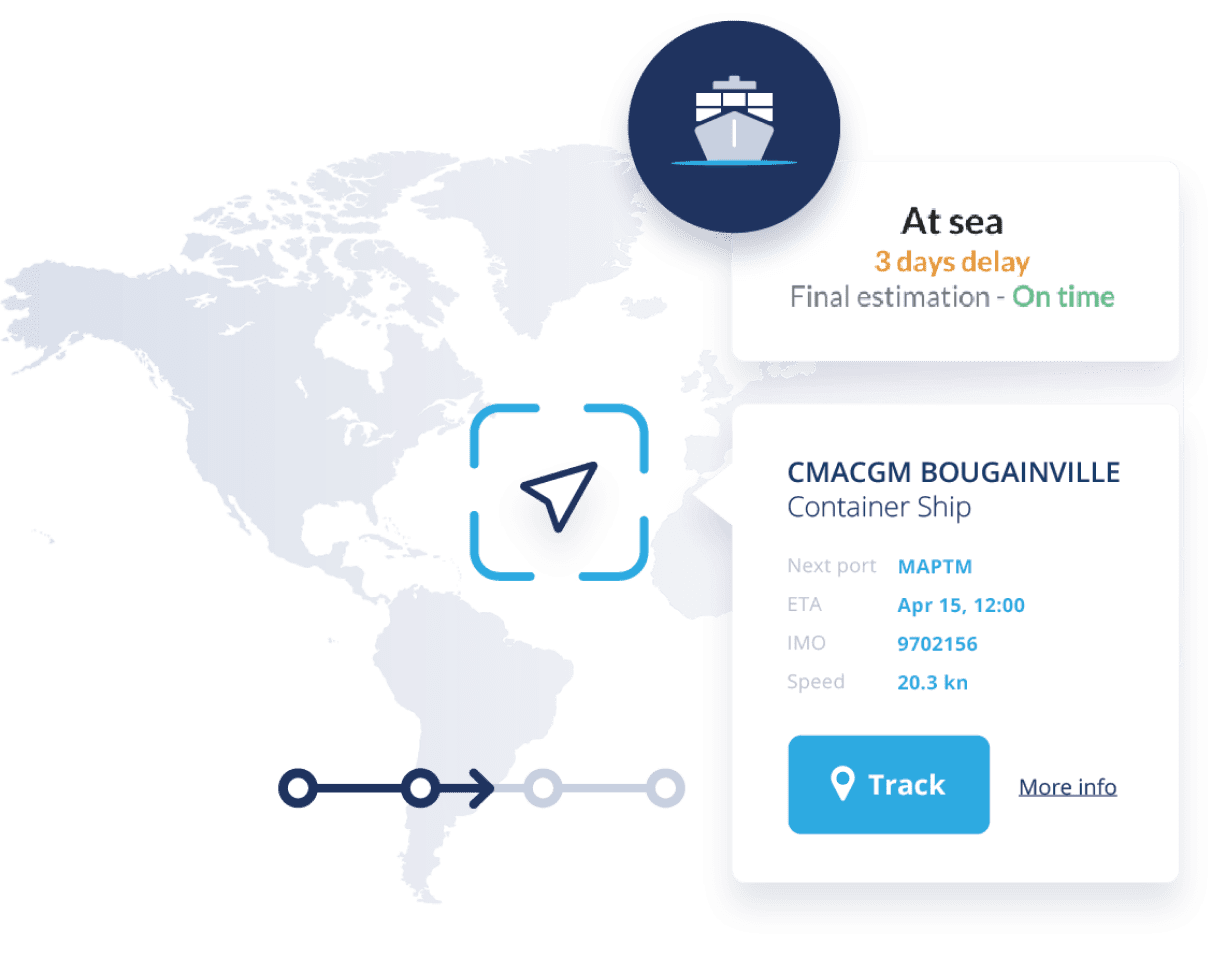 How Veolia
Increased

The Efficiency of Their Maritime Operations
We are using BuyCo on a daily basis to manage our container shipments more efficiently thanks to the direct connection with our shipping lines. We love using BuyCo for the digitalization of our work.
— Laurie Dumortier, Veolia Logistics Manager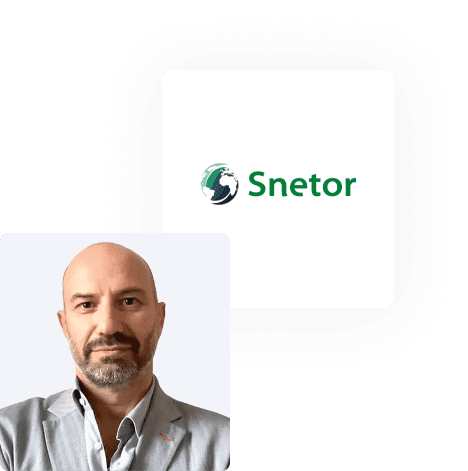 How Snetor improved Collaboration and Container Shipping Management
In the past, we had to connect to several different systems. Now, we have a single efficient tool, which drives all our operations and significantly simplifies our work.
— Eric Chavasset
Snetor Supply Chain Director
How Alpi improved their overall performance with BuyCo
We reduced errors and improved our ability to solve crucial issues and anomalies because we are being continuously updated in real time on the status of our shipments.

— Gianluca Bissaro
Alpi Logistics Director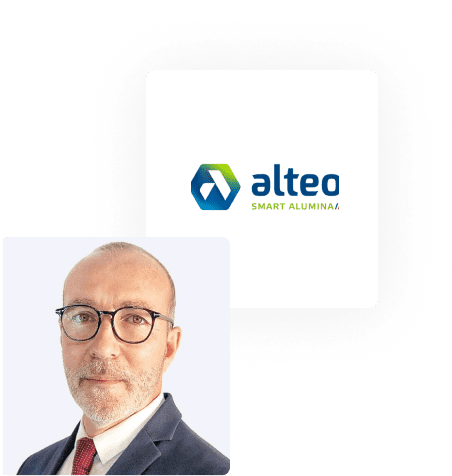 Alteo decreased emails by 80% with BuyCo
BuyCo allows us to make faster and more reliable decisions since we all share the latest information. We are able to respond to our customers quickly for a better satisfaction.

— Frédéric Buchère
Alteo Chief Customer Officer
Frequently asked

questions
What is the mining and materials supply chain?
The mining and materials supply chain extends from sourcing and extracting raw materials to delivering the processed material to customers. There are multiple players and processes that may be involved. Some of the key stages in the mining and material supply chain include extraction, packaging, storage, transportation, distribution and consumption.
How does the mining and materials supply chain work?
The mining and materials supply chain may flow directly from the source to the customer or follow a staged structure where the finished product for one stage may be considered raw material for the next. It may involve multiple sourcing and delivery points with goods being transported domestically and internationally by road, rail and sea routes. Hence, managing logistics of storage at warehouses and transportation is a critical element in this supply chain.
How to improve the mining and materials supply chain?
Given the multiple stages and players involved in the mining and materials supply chain, easing data exchange and centralizing communication can help improve performance. This is where digital shipping management platforms like BuyCo can help. Shippers can select and schedule shipments along the best routes and access real-time tracking data to ensure timely delivery. Connecting all the supply chain players on a common platform also simplifies communication and ensures smooth flow of information.
How to improve visibility in the mining and materials supply chain?
Bringing all the players of a supply chain onto a common platform like BuyCo is integral to improving visibility. Documents can be requested, uploaded and shared as required on the platform. This centralizes the flow of information and replaces the need for email communication. It builds a system of accountability and ensures that everyone has access to the most up-to-date information. BuyCo also provides real-time tracking data and gives shippers the ability to share this information with other players who need to plan ahead.
What is mining and materials supply chain management?
Mining and materials supply chain management refers to managing the flow of mined materials from the source they are extracted from to the customer. It involves several interdependent steps such as packaging, coordinating inventory, warehousing, scheduling transportation, managing documentation, clearing customs and so on.
Ready to streamline your Mining & Materials supply chain?
Discover how automation, collaboration, and visibility will advance your container shipping operations