Get Ready for Simple, Efficient Shipping Operations

Boost productivity by centralizing and simplifying container shipping operations. Manage your daily shipping operations directly with your carriers from one place.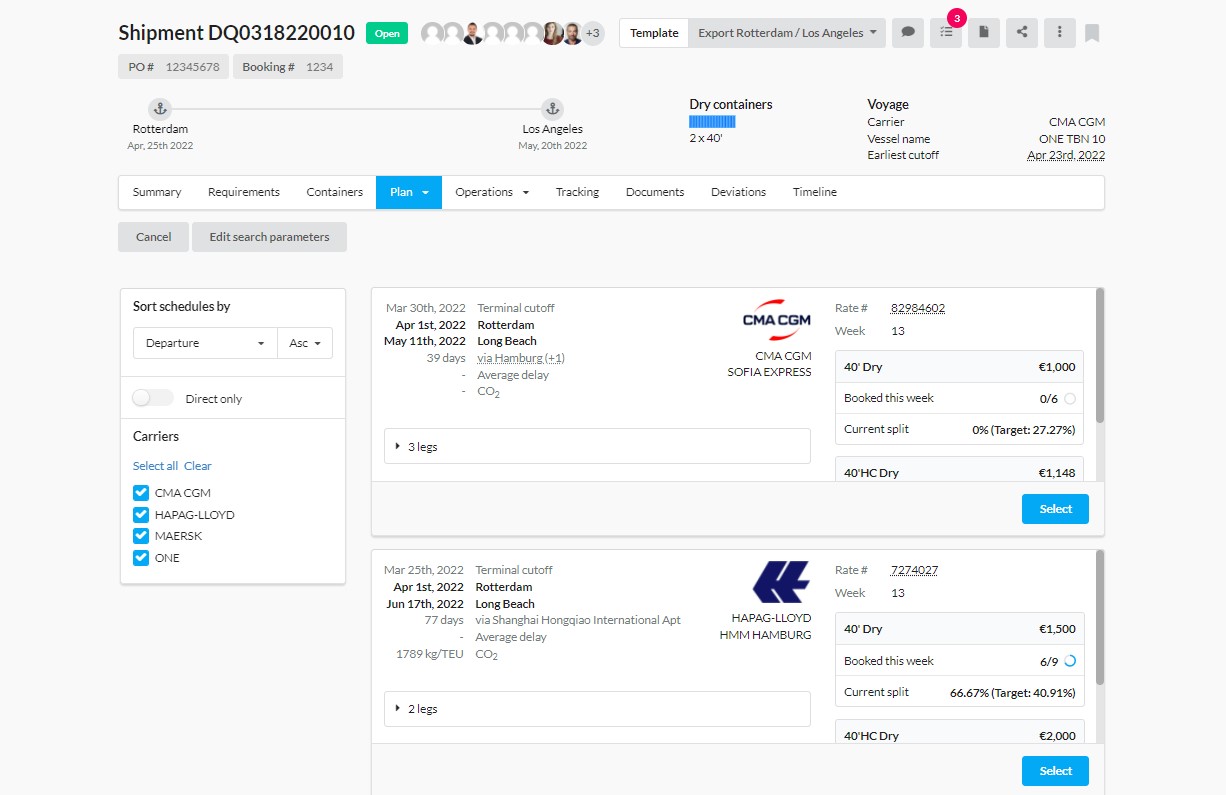 Improve the Vessel Search Process
Instead of searching for vessel schedules on different carriers' websites, instantly search for all vessel schedules in one place.
Search all carriers' vessel schedules with your tendered rates
Select the best route based on distance, rates, or ETA reliability
Find the most eco-friendly options based on CO2 emissions
Streamline Booking Operations
BuyCo is connected to 97% of carriers, and integrates with your freight forwarders. Book directly and track the status of your shipments orders directly from the platform.
Book with any carrier directly from the BuyCo platform
Let all collaborators view and receive confirmation in one place
Be alerted on booking status changes and deviations
Easily manage Shipping Instructions and VGM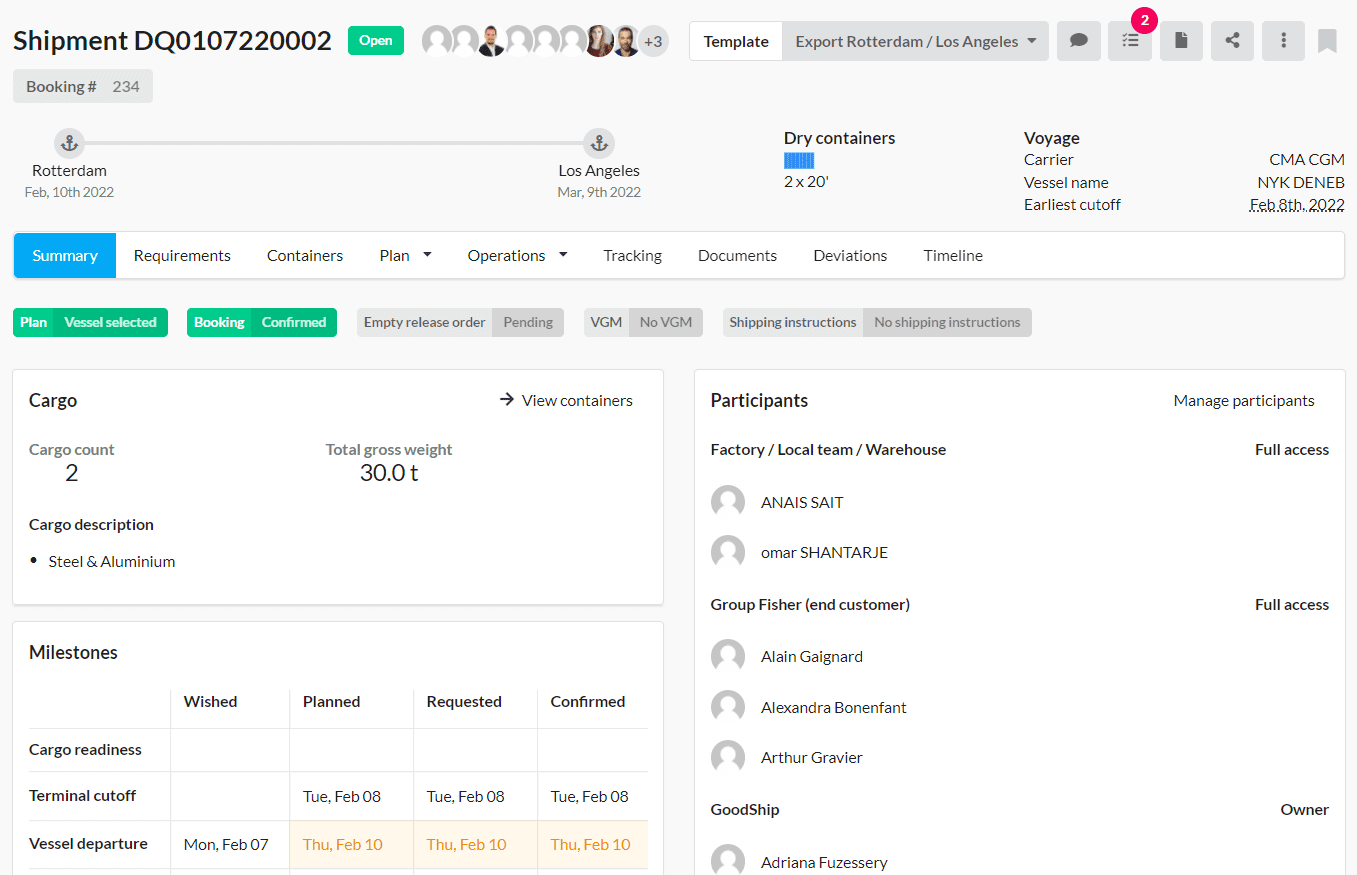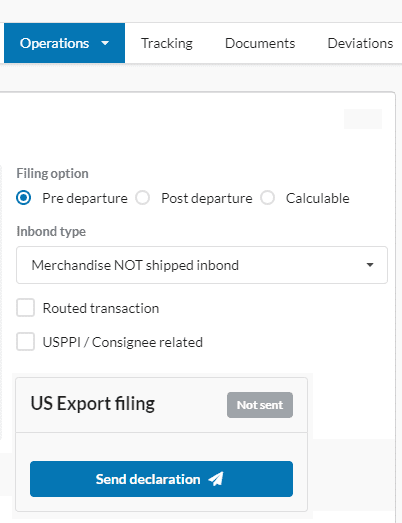 Simplify AES US Export Filing
Connect to the AES system with BuyCo and automatically fills in the necessary cargo data that has already been collected for shipping instructions. Improve efficiency and reduce the risk of errors, delays and possible penalties.
No double entry for AES: Save time on all declarations
Connect to AES and send declaration in one click
Checks and validations prior to submission to increase accuracy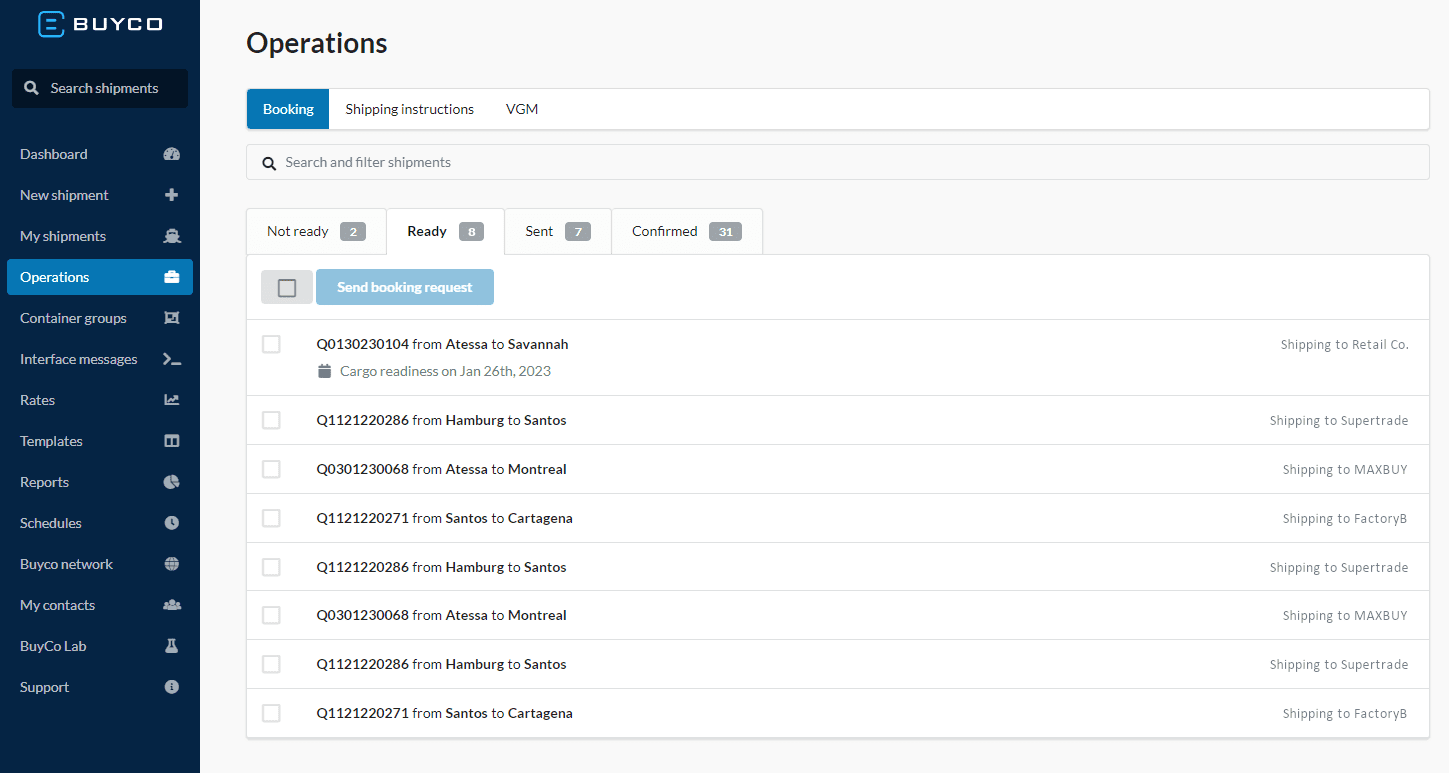 Automate Your Shipping Operations
Perform shipping operation processes in mass and at scale to automate repetitive tasks and boost productivity.
Automate shipment planning and vessel selection
Automate booking requests
Automatically generate Shipping Instructions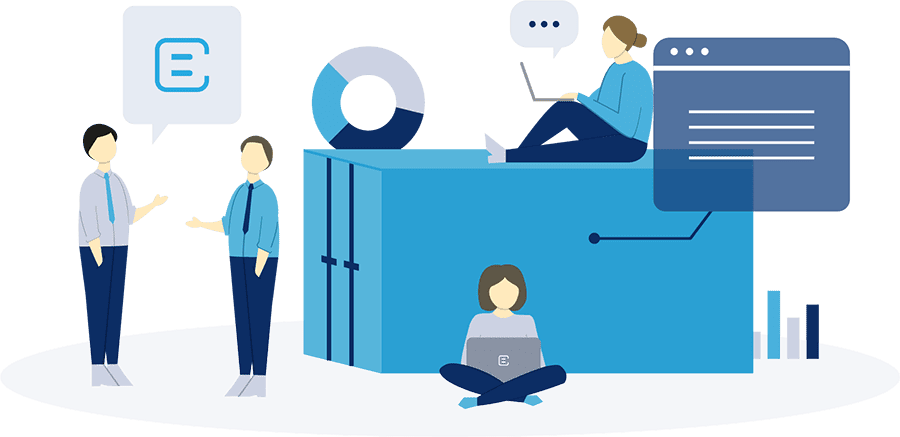 Ready to streamline your supply chain?
Set up a personal demo and see how BuyCo will transform your ocean transportation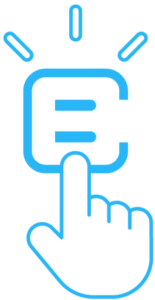 Integrate in under 2 weeks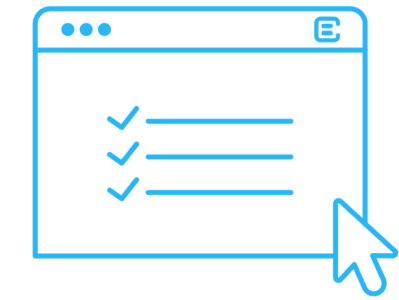 Discover all BuyCo features
Our customers' feedback
Overall Rating