Increase Visibility in Your
Maritime Supply Chain
Expand your visibility in container shipping through collaboration and container tracking. Never miss a thing. Find all the information you need quick and easy.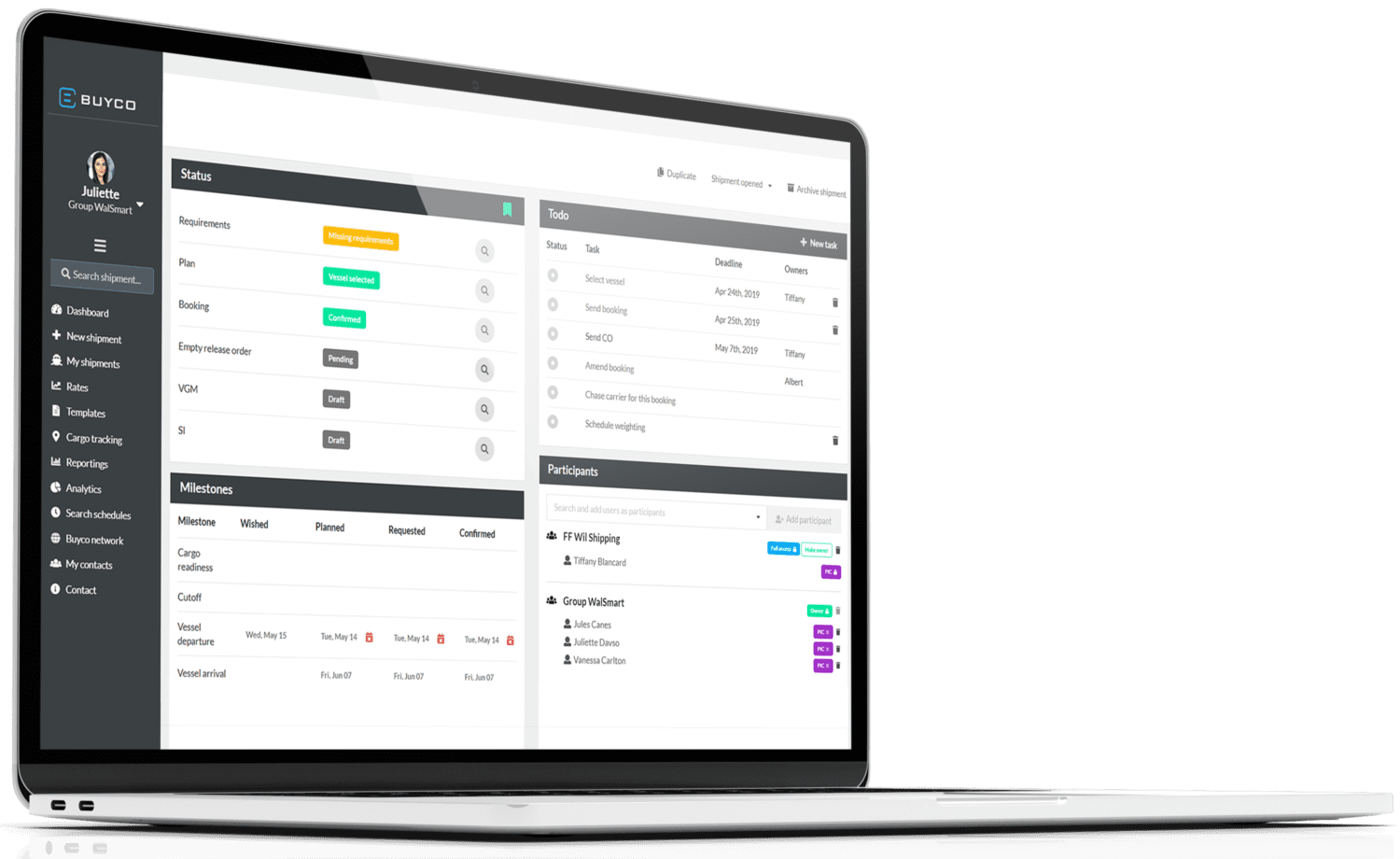 Identify all the details of your shipment at a glance
Increase your visibility in container shipping operations by easily finding the information that you need:
Shipment details
Planning progress
Collaborators
Assigned tasks and owners
Stay up-to-date with
Container Tracking
Get full visibility over your shipments with real time container tracking, from door to door.
Access reliable ETD/ATDs & ETA/ATAs
Be notified on current and expected delays
Track containers on your warehouses & industrial sites
Customize which exceptions you want to be notified about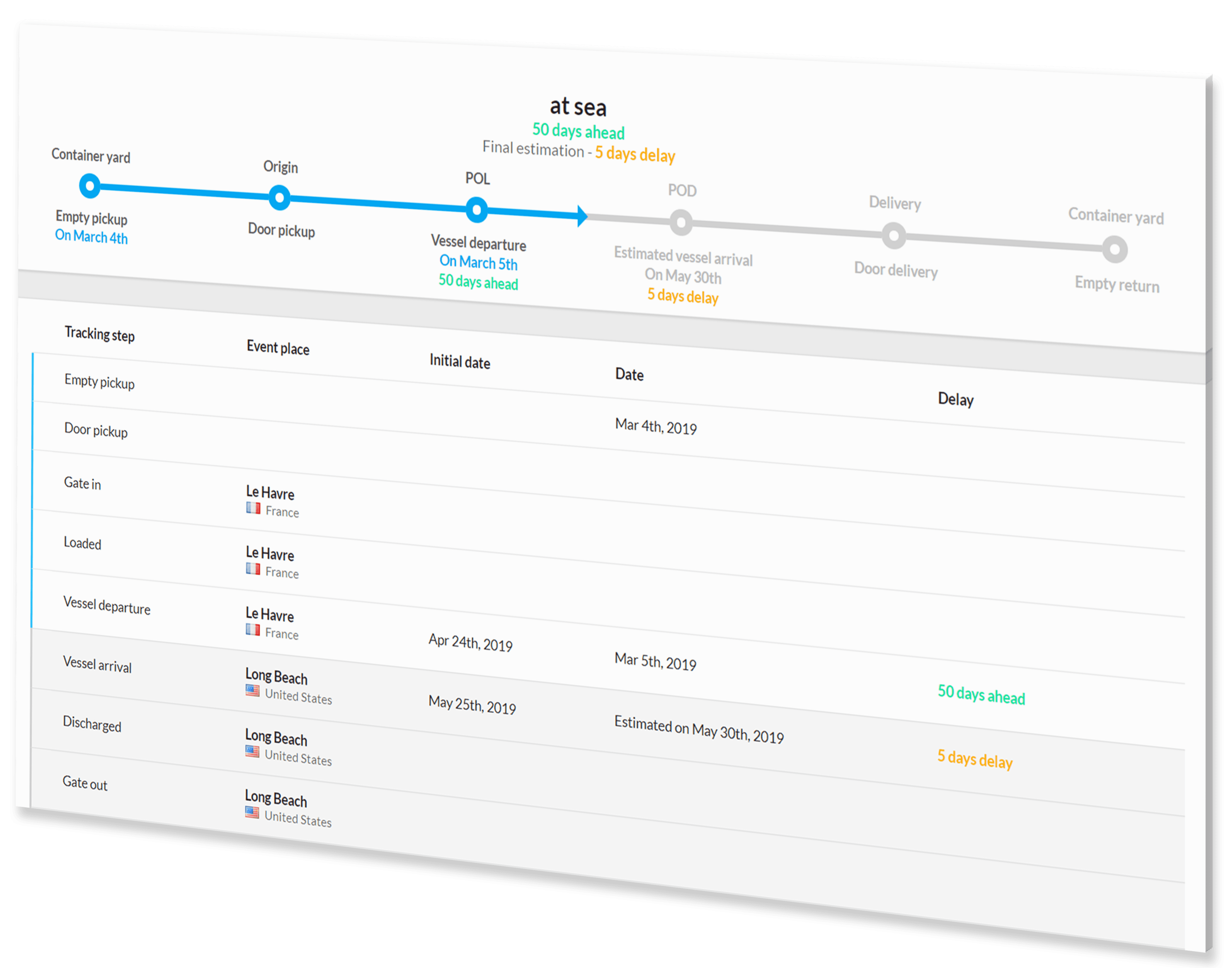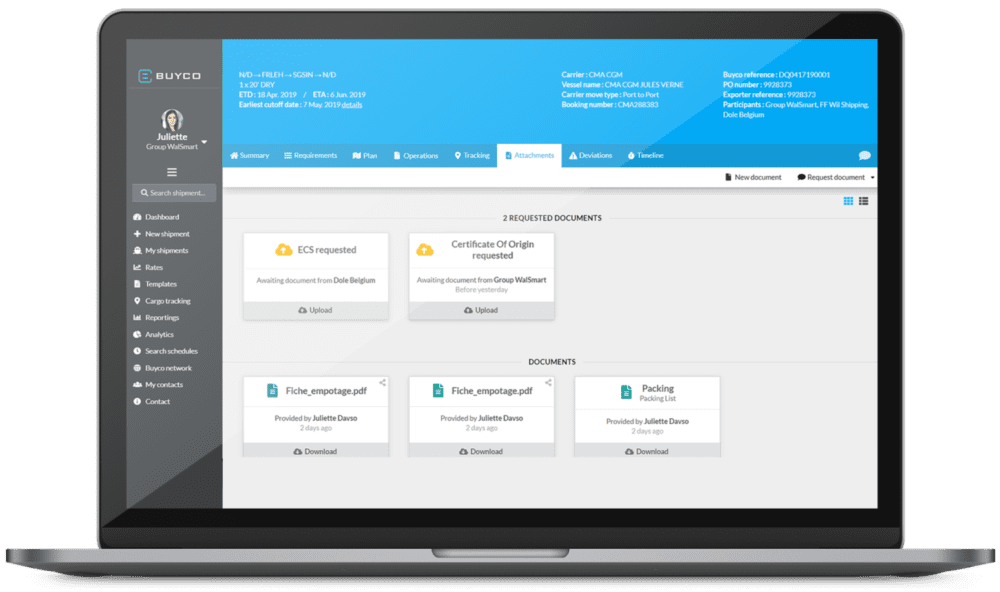 Access documents linked
to your shipment
Secure your operations with efficient, reliable document management processes.
View, share and request documents
Make sure all members are accessing the correct, updated version of each document
Personalize viewing rights
Set up document workflows and templates
Find all existing communication exchanged on your shipment
Don't let information get lost in email. Turn your conversations into data insights with BuyCo.
Communicate with teams and partners directly on the shipment file
Access all conversations concerning a given shipment
Automatically save data as you perform tasks
View data from BuyCo in your TMS/ERP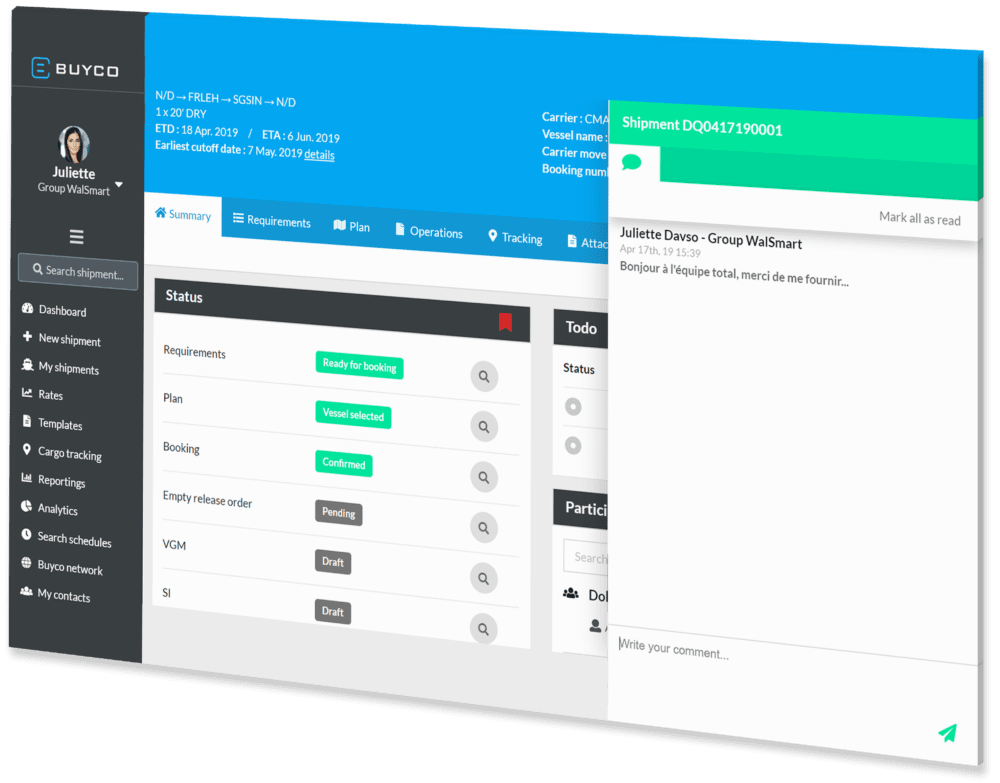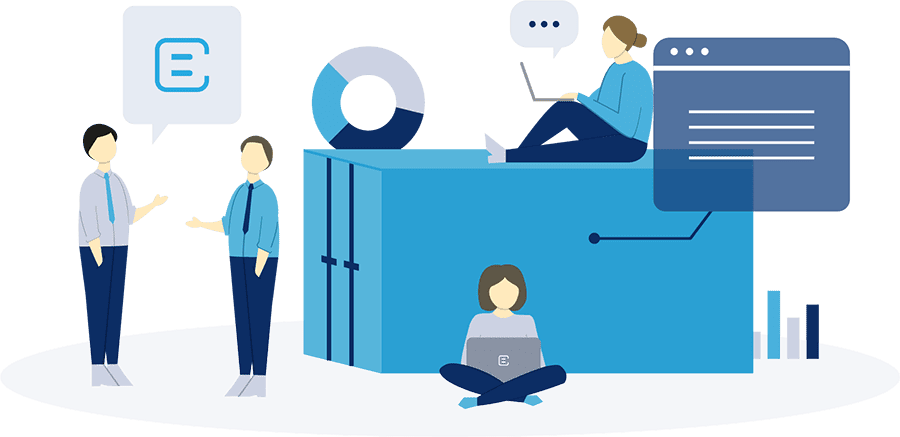 Ready to streamline your supply chain?
Set up a personal demo and see how BuyCo will transform your ocean transportation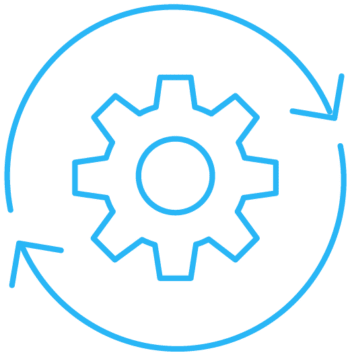 Increase data intelligence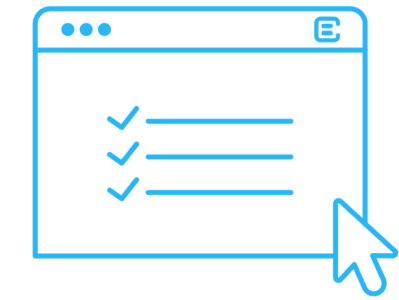 Discover all BuyCo features