Increase Visibility with Container Track & Trace
Get full visibility over container shipping operations with real-time container tracking from door to door. Be alerted when exceptions arise so that you can make better, faster decisions.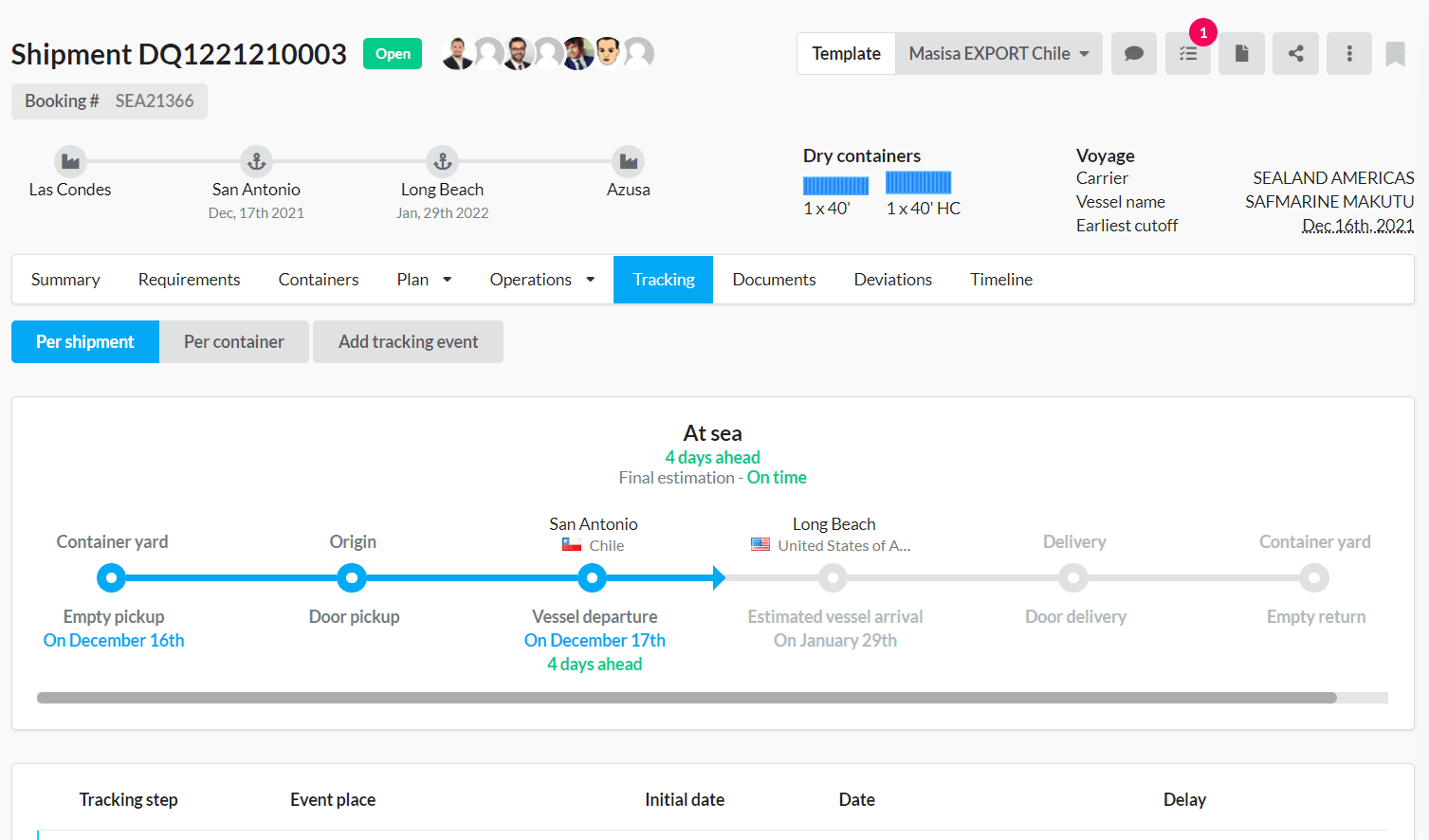 Real Time Container Tracking at Sea
Get reliable container tracking data coming directly from all your carriers and other sources in one place, in real time.
Access accurate ETDs/ATDs and ETAs/ATAs
Be alerted with delays, deviations, and exceptions in real time
View updates from your carriers in one place
Container Tracking at Your Warehouses or Industrial Sites
Your containers also pass through the responsibility of your on-site staff. Track your containers through the stuffing process: the gate in, inspection, stuffing, gate out, etc.
Track the status of your containers on site
View the locations of your containers on your sites around the globe
Be alerted with exceptions over your stuffing operations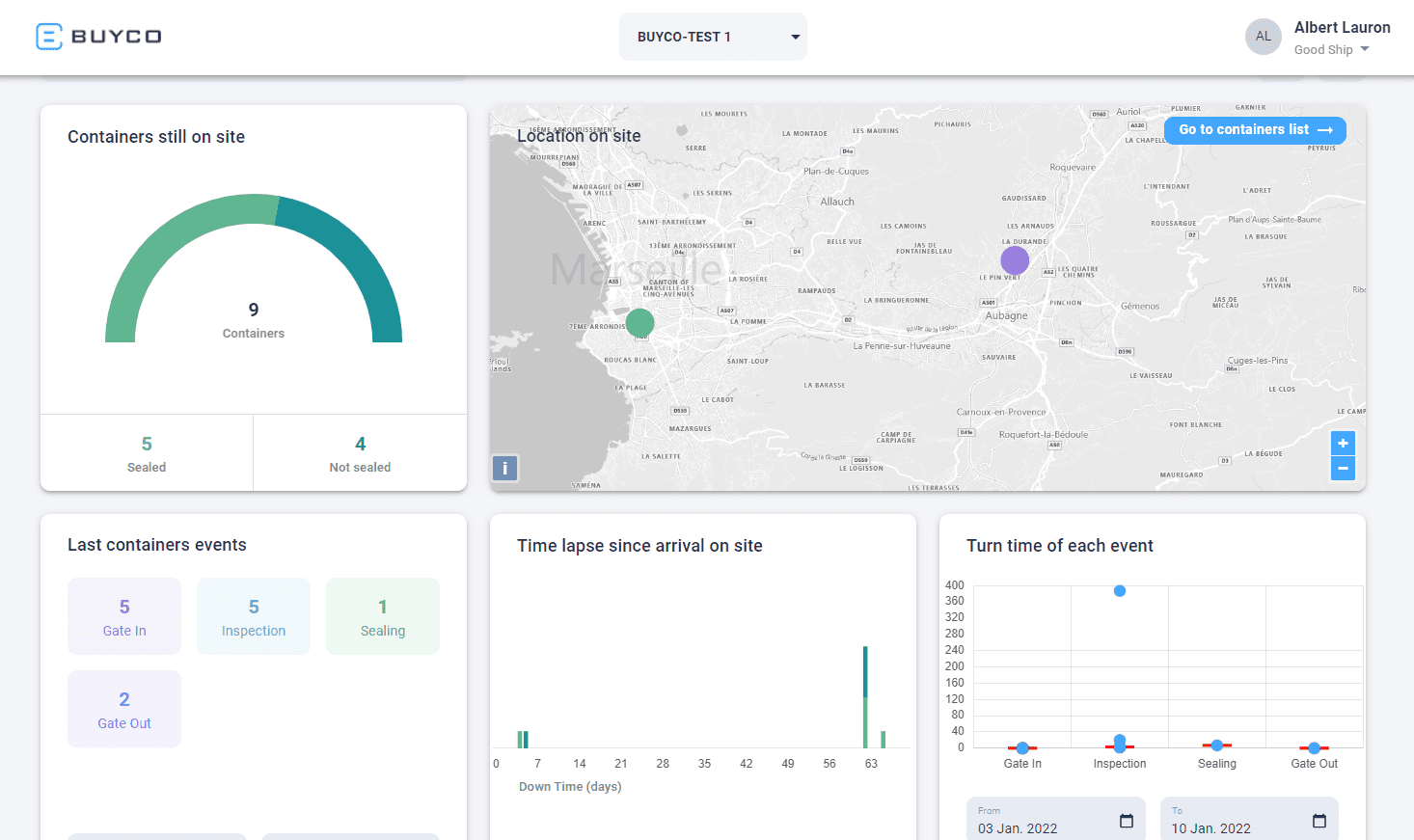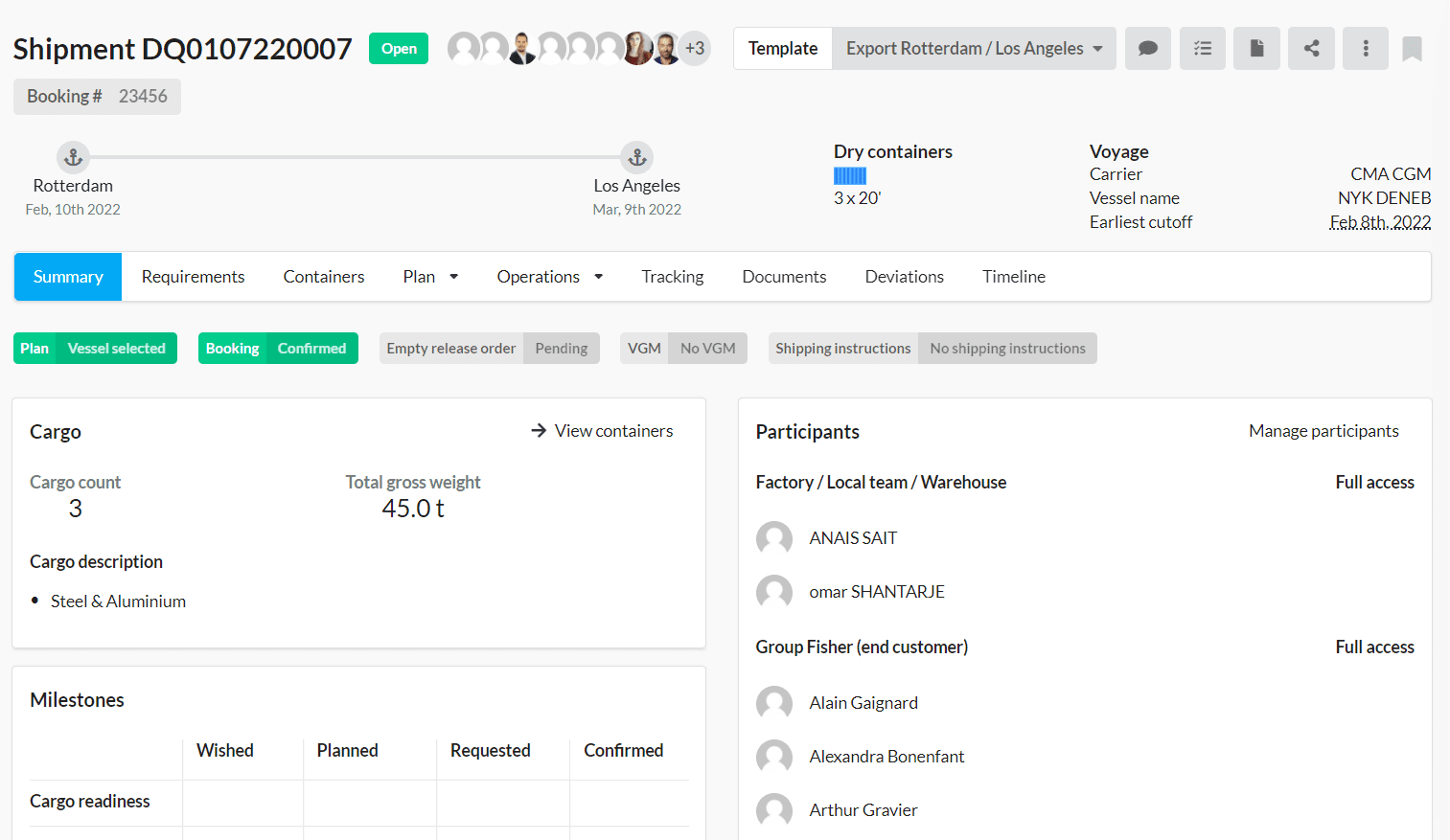 Complete Centralized Visibility
Find the information you need when you need it so that you and your partners can proactively avoid exceptions and delays.
Provide intelligent visibility to your teams, partners and customers
Predict risks and proactively avoid delays
View a complete history of all container events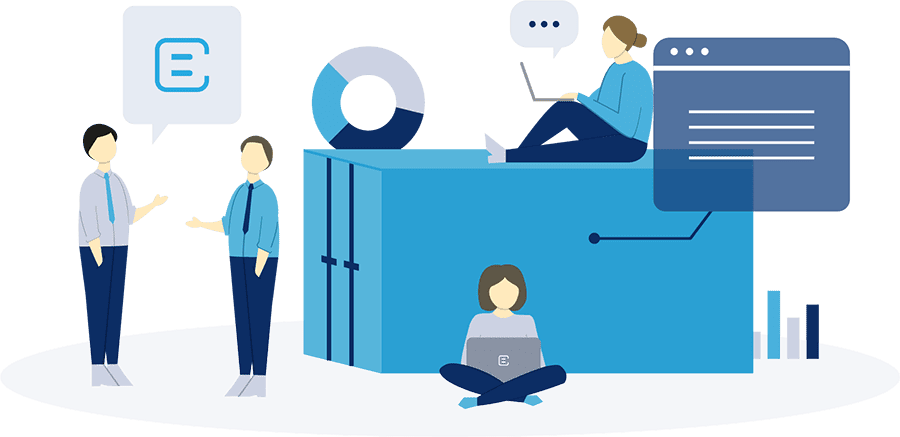 Ready to streamline your supply chain?
Set up a personal demo and see how BuyCo will transform your ocean transportation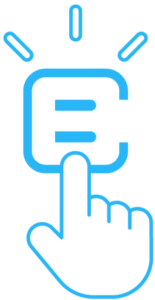 Integrate in under 2 weeks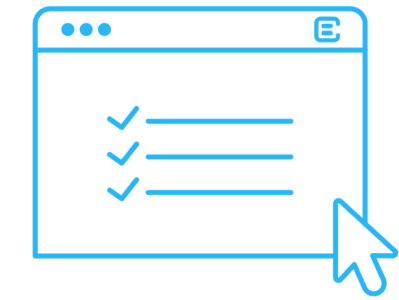 Discover all BuyCo features